Trade Reform and the Evolution of Agglomeration in Vietnamese Manufacturing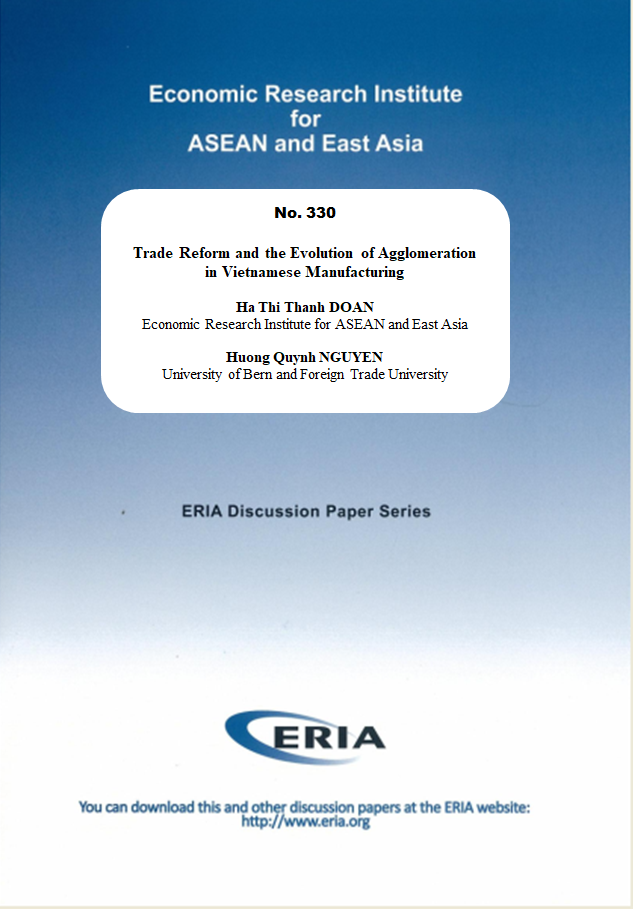 Tags:
Trade, Viet Nam, Regulation and Governance, industry and manufacturing
It is well-documented that agglomeration contributes to productivity growth. However, concentrations of workers could also lead to increasing regional income disparities. Therefore, understanding the evolution of agglomeration is relevant for the formulation of industrial policy and inclusive growth. This study documents the extent, pattern, and determinants of agglomeration in Vietnamese manufacturing during 2002–2016, a period when substantial economic reform took place. Our major findings are three-fold. First, agglomeration, as measured by the Ellison–Glaeser index, has declined since the mid-2000s. Second, there exists significant sectoral heterogeneity in the level and trend of agglomeration. Third, we do not find a significant impact of trade and foreign direct investment on agglomeration per se. However, foreign direct investment in port districts does contribute to disagglomeration.
Full Report
Trade Reform and the Evolution of Agglomeration in Vietnamese Manufacturing