The Role of Digitalisation in Shaping India's Global Value Chain Participation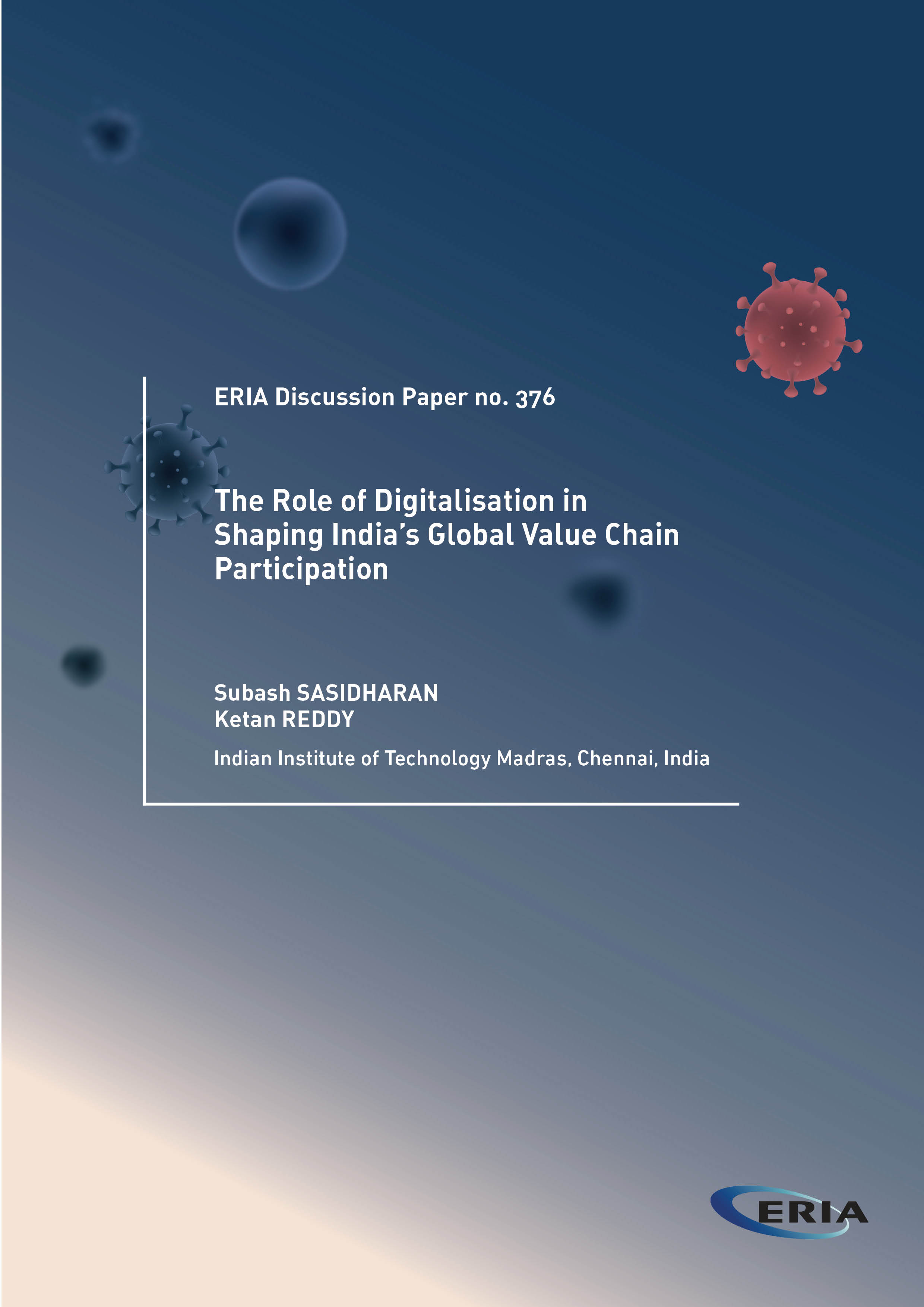 Tags:
COVID-19, digitalisation, India, industry and manufacturing
This study investigates the role of digital infrastructure in shaping the global value chain (GVC) participation of Indian manufacturing firms. To examine the digitalisation and GVC nexus, a rich, firm-level, unbalanced panel of 4,875 manufacturing firms from the past 2 decades is employed to detail the rising importance of digital infrastructure in the Indian context and then to examine empirically the relationship between digitalisation and GVCs. Employing a logit model, a positive, significant impact of digitalisation is found regarding firms' GVC participation. Further, subsample results highlight that digitalisation promotes integration of small firms and firms from low-technology industries into the GVC. The findings of the analysis are robust to alternate measures of the GVCs.
This research was conducted as a part of the project 'ERIA Research on COVID-19' at the Economic Research Institute for ASEAN and East Asia (ERIA).
The Role of Digitalisation in Shaping India's Global Value Chain Participation