The Relationship between Structural Change and Inequality: A Conceptual Overview with Special Reference to Developing Asia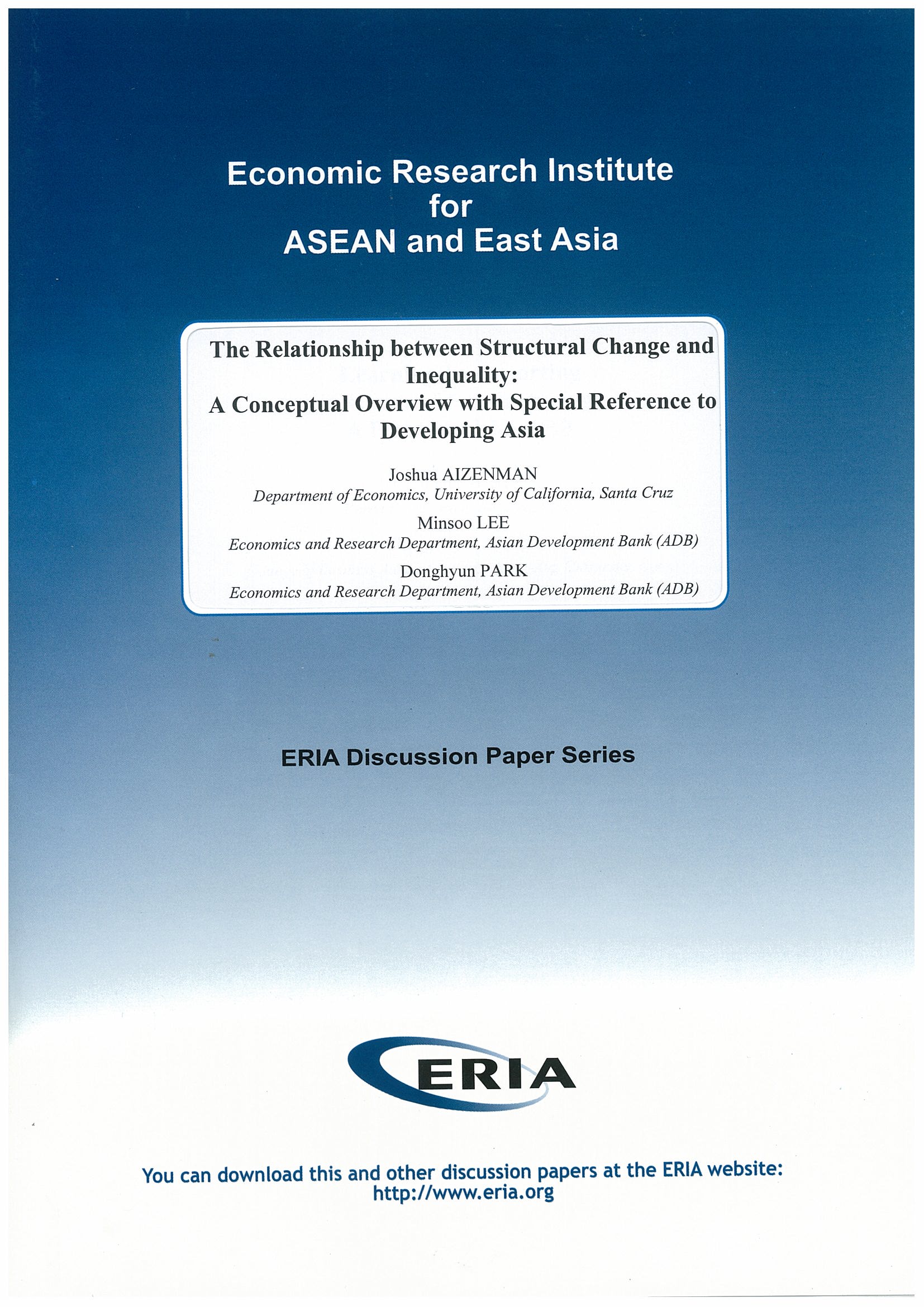 Tags:
Human Capital, Labour and Migration
Structural change has a far-reaching impact on inequality. It exposes the population to challenges and opportunities. Foreign trade and technological progress have been widely put forth as a structural driver of inequality. Broader structural change, such as demographic transition, can also impinge upon inequality. Structural change in developing Asia has been unprecedented in its scale and speed. The heterogeneity of the population implies that the adjustment capacity to these changes varies. The fundamental solution to mitigating the adjustment costs arising from structural change lies in empowering individuals to become more productive, adaptable, and versatile through access to education and employment. Structural change exerts a significant effect on inequality in both advanced and developing countries. The experiences of the advanced economies entail valuable lessons for developing Asia. Extensive structural change is both a cause and consequence of the exceptionally rapid economic growth, which enabled developing Asia to raise living standards and reduce poverty at a historically unprecedented rate. The region has already begun the difficult and complex task of addressing inequality arising from structural change. There is a growing recognition that more sustainable growth supported by broad-based political and social support requires a growth strategy, which provides equality of opportunity, especially in education and employment. The newly developing more inclusive growth philosophy envisions expanded social protection systems and social safety nets to protect the poor and the vulnerable.