The Development of Regulatory Management Systems in East Asia: Deconstruction, Insights, and Fostering ASEAN's Quiet Revolution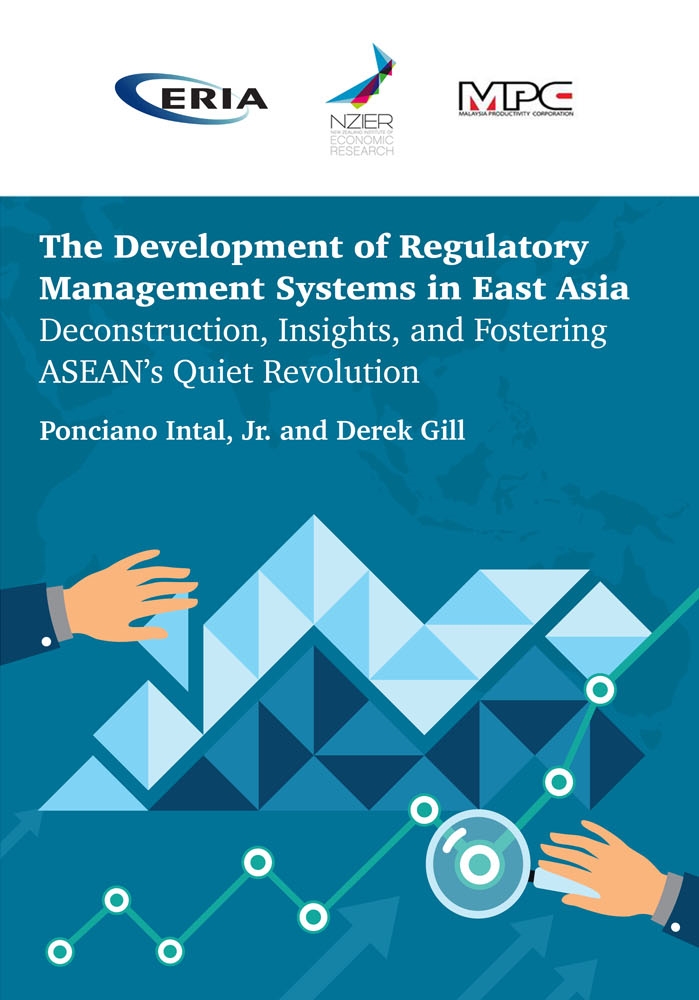 Tags:
Regulation and Governance
As H.E. Deputy Minister Rizal Lukman of Indonesia said in 2015: 'The emergence of the ASEAN Economic Community is putting the pressure on each ASEAN Member State (AMS) to accelerate the bureaucratic, administrative and regulatory reforms needed to ensure its competitiveness both in Southeast Asia and globally...Developing good regulatory practices and regulatory coherence both at the border and within the individual country is essential to generate significant growth that is inclusive and equally distributed.'
Towards this end, this volume examines the role of regulatory management systems (RMSs), deconstructs the evolution of the RMS in selected Asia-Pacific countries, determine the RMS elements that give most value, and draws lessons and insights in the use of RMS. The volume concludes by presenting recommendations for improving the regulatory coherence in each AMS and for fostering ASEAN's Quiet Revolution of Good Regulatory Practice.
Full Report
Contents
Foreword from Ministry of International Trade and Industry Malaysia
Foreword from Minister of Trade of New Zealand
Foreword from Economic Research Institute for ASEAN and East Asia
List of Abbreviations and Acronyms
Chapter 1. The Importance of Investing in Good Regulatory Practice, Responsive Regulations, and a Well-Performing Regulatory Management System
Chapter 2. What Are Good Regulatory Practice, Responsive Regulation, and a Well-Performing Regulatory Management System?
Chapter 3. The Regulatory Management System in Selected East Asia Summit Countries
Chapter 4. Deconstructing Regulatory Management
Chapter 5. Patterns, Insights, and Lessons in the Use of Regulatory Management System
Chapter 6. Key Recommendations Fostering ASEAN's Quiet Revolution and Concluding Remarks