Structural Transformation and the Global Production Value Chain: Potential Impact of the Cambodia-Republic of Korea FTA on Cambodia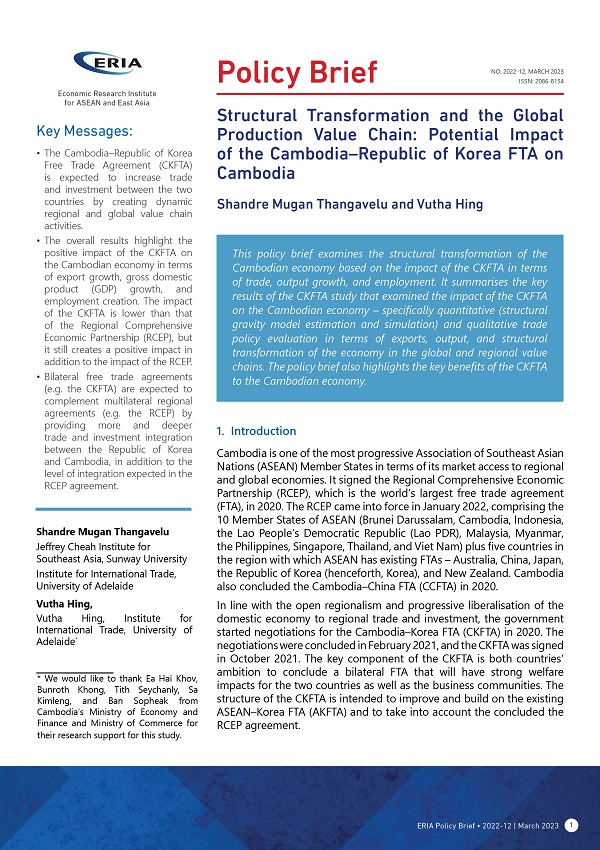 Tags:
Global Production, global value chains, Trade, Investment, Cambodia, Korea, FTAs
This policy brief examines the structural transformation of the Cambodian economy based on the impact of the CKFTA in terms of trade, output growth, and employment. It summarises the key results of the CKFTA study that examined the impact of the CKFTA on the Cambodian economy – specifically quantitative (structural gravity model estimation and simulation) and qualitative trade policy evaluation in terms of exports, output, and structural transformation of the economy in the global and regional value chains. The policy brief also highlights the key benefits of the CKFTA to the Cambodian economy.
Structural Transformation and the Global Production Value Chain: Potential Impact of the Cambodia–Republic of Korea FTA on Cambodia