Social Enterprises and Disability: Promoting Inclusion, Innovation, and Entrepreneurship in ASEAN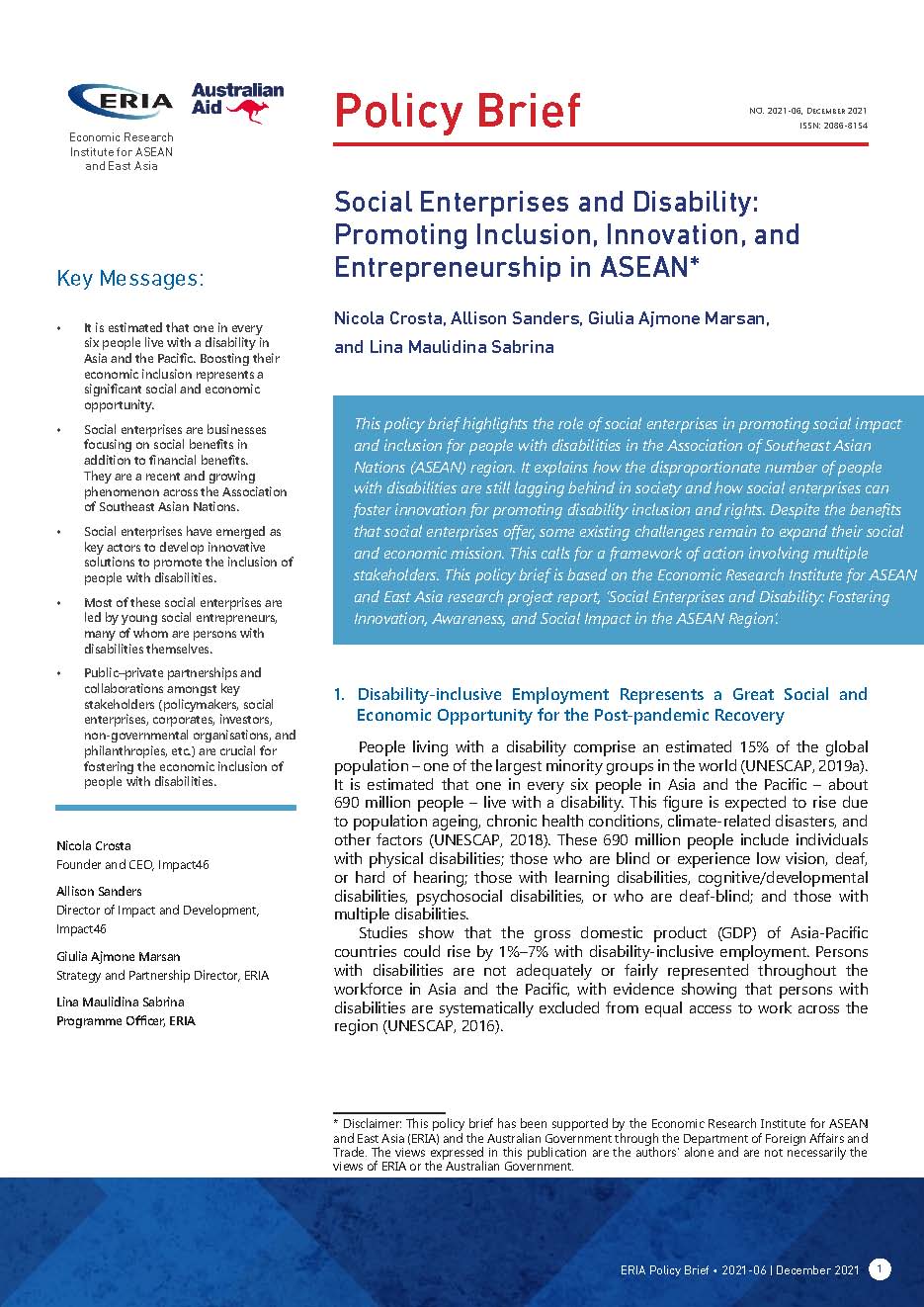 Tags:
ASEAN, Disability, Entrepreneurship, Innovation, SMEs
This policy brief highlights the role of social enterprises in promoting social impact and inclusion for people with disabilities in the Association of Southeast Asian Nations (ASEAN) region. It explains how the disproportionate number of people with disabilities are still lagging behind in society and how social enterprises can foster innovation for promoting disability inclusion and rights. Despite the benefits that social enterprises offer, some existing challenges remain to expand their social and economic mission. This calls for a framework of action involving multiple stakeholders. This policy brief is based on the Economic Research Institute for ASEAN and East Asia research project report, 'Social Enterprises and Disability: Fostering Innovation, Awareness, and Social Impact in the ASEAN Region'.
Social Enterprises and Disability: Promoting Inclusion, Innovation, and Entrepreneurship in ASEAN