Public Private Partnership in ASEAN Member Countries Phase 2: Institutional Assessment to Develop Public Private Partnership System in Cambodia, Lao PDR, and Myanmar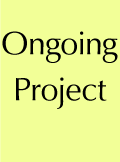 Type:
Tags:
Infrastructure, Investment
Outline
This project aims at:
1. To assess the areas of social and economic infrastructure where PPP scheme can fit.
2. To examine the CLM's current policy positions in readiness for adopting PPP scheme.
3. To suggest the steps to be taken.
4. To recommend potential areas/sectors where PPP scheme can be adopted or pioneered given the country's condition.
Project Coordinator
Dr. Fauziah Zen, ERIA
Project Member
Mr. Nik Nasir Majid, Malaysia
Prof. Michael Regan, Australia
Prof. John A. Black, Australia
Dr. Chap Sotharith, Cambodia
Dr. Sau Sisovanna, Cambodia
Dr. Leeber Leebouapao, Lao PDR
Dr. Saykham Voladeth, Lao PDR
Dr. Thida Khyu, Myanmar
Dr. Tha Pye Nyo, Myanmar