Overview of Foreign Direct Investment, Trade, and Global Value Chains in East Asia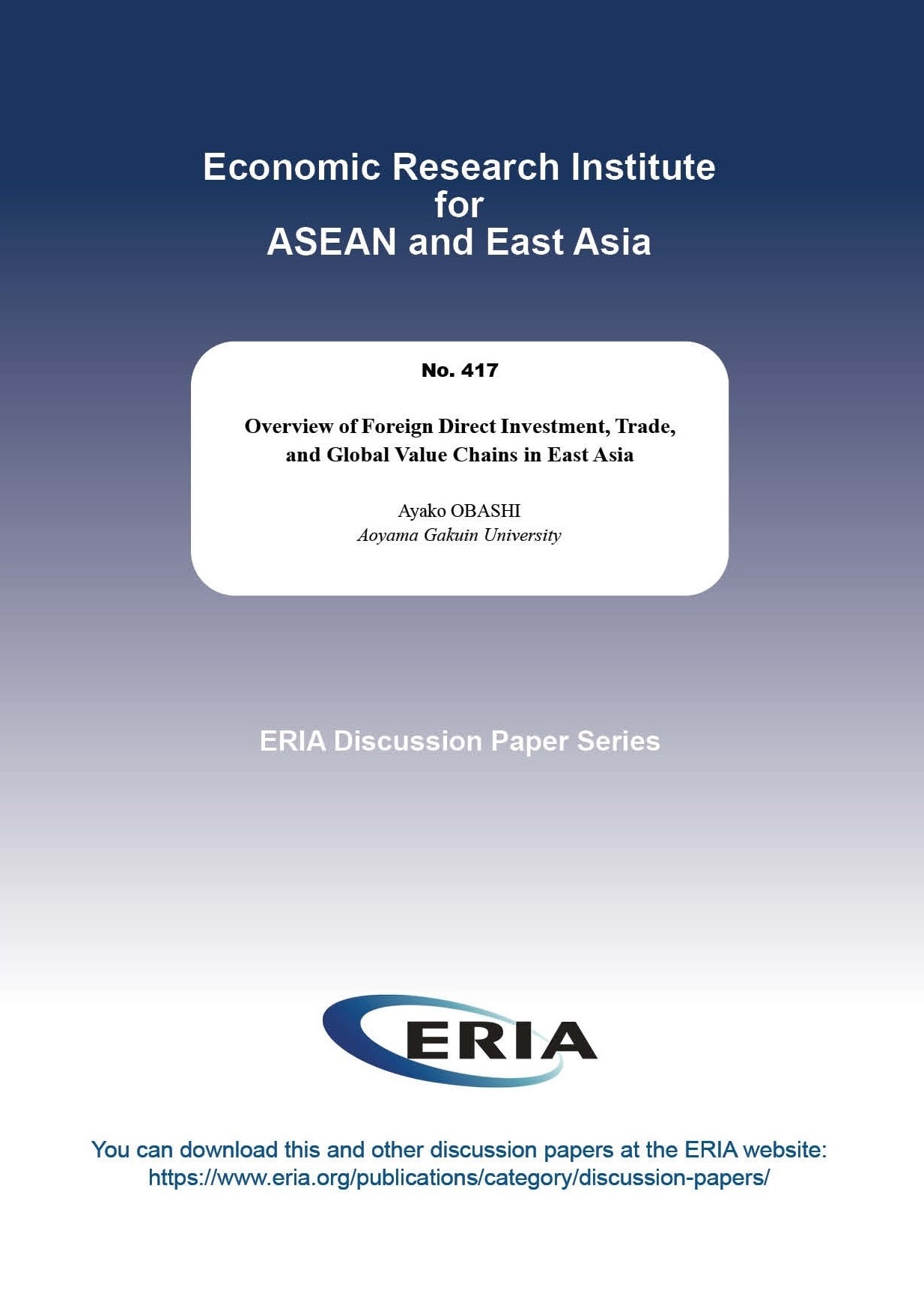 Tags:
ASEAN, East Asia, global value chains, industry and manufacturing, Investment, Trade
This paper provides an overview of the patterns and trends of foreign direct investment (FDI) and trade as well as the formation and development of international production networks or global value chains in East Asia, with a special focus on Association of Southeast Asian Nations Member States. To conduct data observations and analyses, we rely on trade data disaggregated by stage in the production process, FDI inflows data by sector, and international input–output tables. East Asian countries trade manufactured parts and components intensively with each other whilst exporting capital goods and consumption goods to countries outside the region. Considering a complementary relationship between trade and FDI in evolving production fragmentation and offshoring, we investigate how and to what extent East Asian countries have been integrated into regional and global value chains, focusing on the machinery sectors.
Overview of Foreign Direct Investment, Trade, and Global Value Chains in East Asia