Older People and COVID-19 in Indonesia (2022 Edition)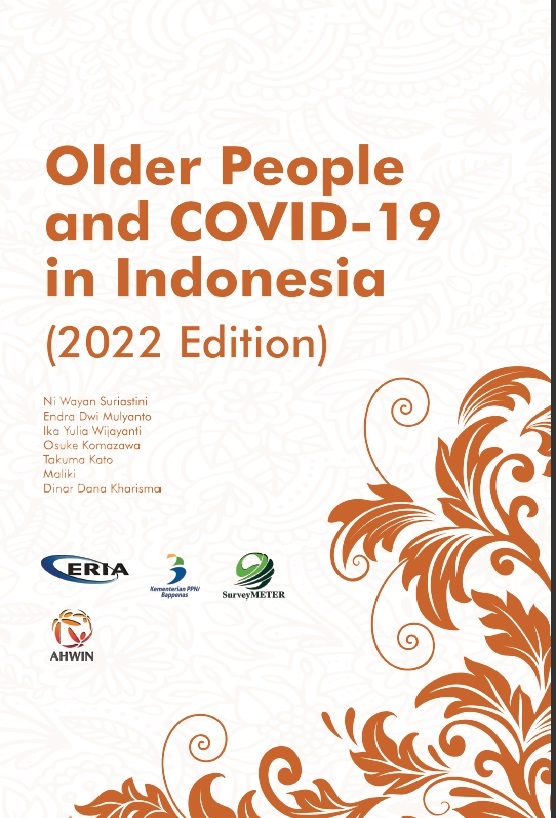 Tags:
Indonesia, COVID-19, ageing in Asia, ageing society, Health, healthcare
The second round of phone surveys 'Older People and COVID-19 in Indonesia' is a follow-up to the first-round survey. It was a joint project of ERIA, Bappenas, and SurveyMETER. This follow-up survey aimed to (1) compare the welfare of older people before and during the coronavirus disease (COVID-19) pandemic between July 2020 and November 2020, (2) compare the difficulties they faced between July 2020 and November 2020, (3) understand the changes in social assistance received by older people as a response to COVID-19 in July 2020 and November 2020, and (4) identify the most suitable policies to mitigate the impacts of the pandemic on older people based on the change of situation during the pandemic.
Results show that some older people were still experiencing a decline in income in November 2020. The impact of the pandemic on food consumption changed from July 2020 to November 2020. Fewer older people received social assistance in November 2020 compared with July 2020. Older people preferred cash assistance to in-kind assistance. Better access to health services led to more proper diagnoses so that more older people with physical health problems were identified. Moreover, older people's mental health improved slighty over the survey period. However, several respondents still had problems accessing healthcare facilities and ran out of medicines. The risk of social isolation decreased in the course of the pandemic and a declining trend was also observed in the number of beneficiaries of social support. An integrated older people care assisted by digital technology is recommended to facilitate supporting older people's needs with available services. It is also appropriate in a pandemic setting by potentially accelerating service provision and reducing infection risk.
The Indonesian version available at SurveyMeter website: Bahasa Indonesia
Full Report
Older People and COVID-19 in Indonesia (2022 Edition)
Contents
Chapter 1: Background and Objectives
Chapter2: Characteristics of Respondents
Chapter 3: Economic and Social Protection
Chapter 5: Interaction and Social Support
Chapter 6: Conclusions and Recommendations