New Dynamism in ASEAN and East Asia: The Role of the RCEP as a 'Living' Agreement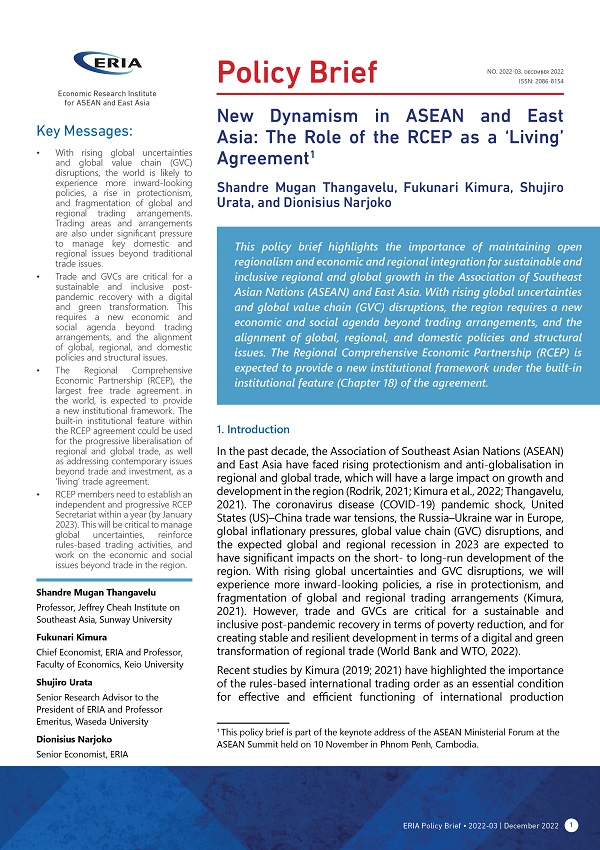 Tags:
RCEP, global value chains, ASEAN, East Asia, Trade
This policy brief highlights the importance of maintaining open regionalism and economic and regional integration for sustainable and inclusive regional and global growth in the Association of Southeast Asian Nations (ASEAN) and East Asia. With rising global uncertainties and global value chain (GVC) disruptions, the region requires a new economic and social agenda beyond trading arrangements, and the alignment of global, regional, and domestic policies and structural issues. The Regional Comprehensive Economic Partnership (RCEP) is expected to provide a new institutional framework under the built-in institutional feature (Chapter 18) of the agreement.
New Dynamism in ASEAN and East Asia: The Role of the RCEP as a 'Living' Agreement