Measuring the Pro-Poorness of Urban and Rural Economic Growth in Indonesia, 2004-2014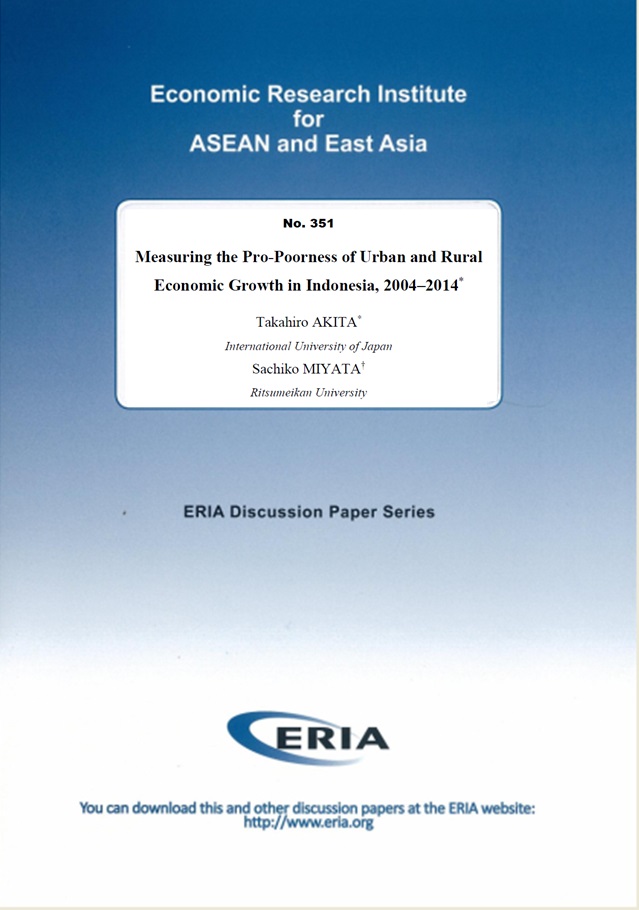 Tags:
urban and rural economic growth, inequality, Indonesia, Urban Development, Poverty
This study measures the pro-poorness of urban and rural economic growth by region from 2004 to 2014 in Indonesia using pro-poor growth indexes, with data from the National Socio-Economic Survey (Susenas). It also conducts a probit analysis to explore the determinants of poverty. All regions (Sumatra, Java–Bali, Kalimantan, Sulawesi, and East Indonesia) experienced a substantial increase in expenditure inequality in both urban and rural areas; thus, the change in poverty incidence due to redistribution effects is positive. Apart from East Indonesia, they reduced the incidence of poverty in both areas, but their growth was not pro-poor in the strict sense. According to the pro-poor growth indexes, urban areas performed better than rural areas; in most regions, the growth of urban areas was moderately pro-poor, while that of rural areas was weakly pro-poor or anti-poor. The government needs to take urban–rural and regional differences into account when formulating poverty alleviation policies and programs since these differences would affect economic growth and changes in inequality.
Measuring the Pro-Poorness of Urban and Rural Economic Growth in Indonesia, 2004–2014