Intergenerational Transmission of Human Capital: The Case of Thailand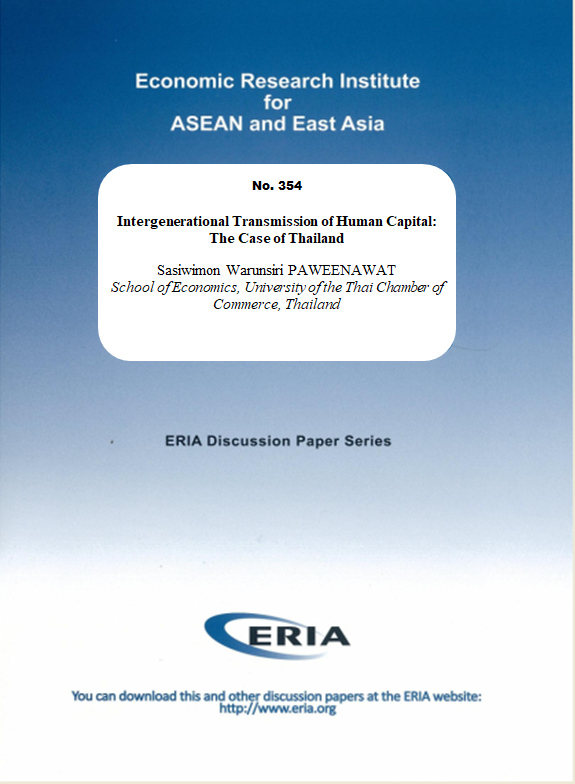 Tags:
development, Education, Thailand
This study provides evidence of intergenerational transmission of human capital in Thailand, using data from the Thailand Labor Force Survey of 1985–2017. Employing the instrumental variable approach using Thailand's compulsory educational reform of 1978 as the instrumental variable to minimise bias caused by the endogeneity of parental education, this study estimates the effect of parental education on children's education and their labour market outcomes. Besides reaffirming the conventional positive link between parental and children's years of education, new and intriguing evidence is put forth on the negative link between parental education and the child's brawn skill, based on the industry and occupation adopted by the child in the labour market. The influence of paternal education is found to outweigh that of maternal education, in contrast to the evidence from developed countries. High intergenerational educational persistence and low intergenerational mobility indicate unequal opportunities in the country, as individual welfare is largely tied to parental background. Therefore, it is recommended that the Government of Thailand weaken this linkage to improve equality in the country.
Intergenerational Transmission of Human Capital: The Case of Thailand