How ICTs Raise Manufacturing Performance: Firm-level Evidence in Southeast Asia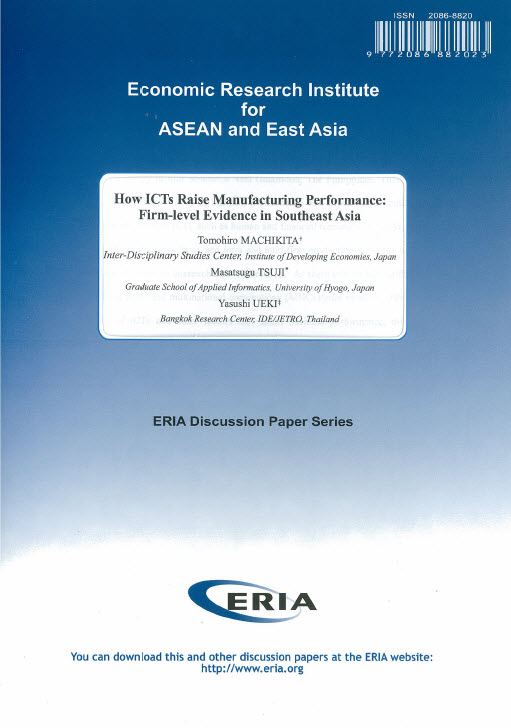 Tags:
industry and manufacturing, Innovation and Technology
This paper examines the effects of information and communication technologies (ICTs) on business performance, using firm-level data obtained through a questionnaire survey in four ASEAN countries (Indonesia, The Philippines, Thailand and Vietnam). Sources of information and new technologies exchanged via ICTs by firms are also explored to investigate the mechanism behind ICT adoption. Empirical results verify that the introduction of ICT to reorganize business processes is significantly correlated with business performance, in particular the development of export markets and improvement of production management. ICTs facilitate access to information and technologies accumulated in in-house departments and joint-venture (JV) affiliates of the respondent firms. There are considerable differences between multinational companies (MNCs)/JVs and local firms. MNCs/JVs make use of information and technologies obtainable via ICTs from their own R&D departments, JVs established with local partners and foreign-owned suppliers/customers to improve factory management, mostly for product quality improvement and production cost reduction. In contrast, local firms interconnect their own R&D departments via ICTs to enhance their business performance in broader areas than MNCs/JVs, including the development of export markets.