Global Value Chain Participation and the Relative Demand for Skilled Labour in East Asia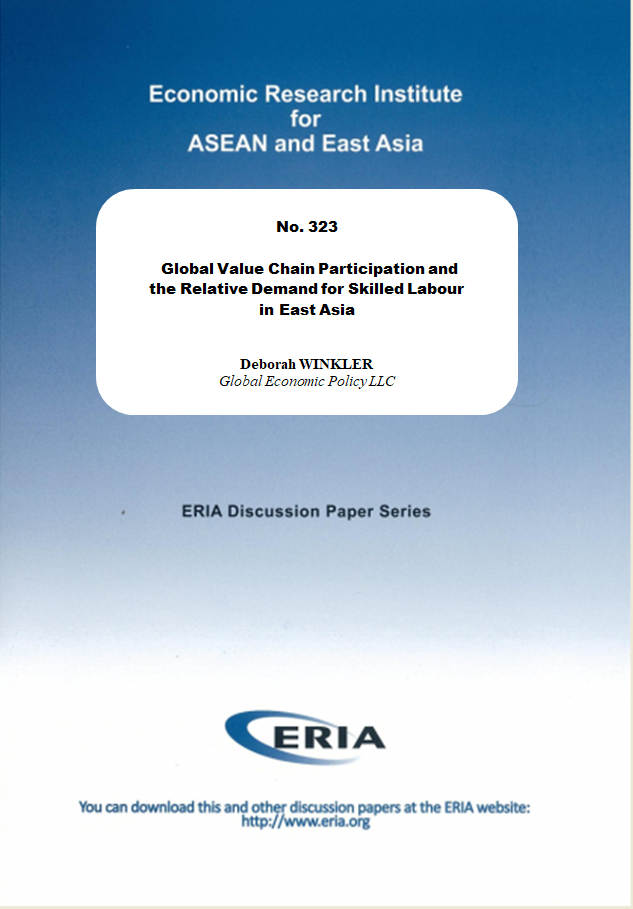 Tags:
East Asia, global value chains, Labour and Migration, Regulation and Governance, Trade
Global value chains (GVCs) may have distributional consequences for the relative demand for skilled labour. This study relates GVC participation to the share of skilled labour in total compensation, focusing on the experience of 12 East Asian countries. It applies a macro-level analysis covering 114 countries and 27 sectors for intermittent years from 2001 to 2011. It uses a widely accepted measure of backward GVC participation – the share of foreign value added in exports.
This study finds that while GVC participation is positively associated with the relative demand for skilled labour in the global data set, the positive correlation is smaller for the sample of East Asian countries and negative in a few cases. This could reflect East Asia's specialisation in manufacturing GVCs, which tend to make intensive use of lower-skilled labour. In agriculture, the direction of the correlation depends on a country's position in the agribusiness value chain and its skill intensity, while the results for services do not show any statistically significant correlations. Finally, the study assesses if policy matters for the relationship between backward GVC participation and the relative demand for skilled labour, and finds that higher labour market flexibility increases the positive relationship.
Global Value Chain Participation and the Relative Demand for Skilled Labour in East Asia