Getting to Grade 10 in Viet Nam: Challenges from Deprivation, Discrimination, and a Booming Job Market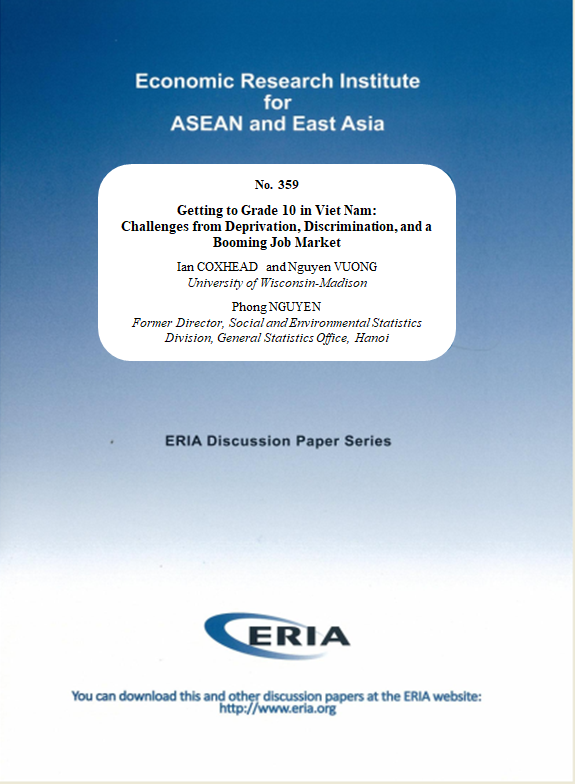 Tags:
Competitiveness, Education, Human Capital, labour market, Viet Nam
Viet Nam has enjoyed more than a generation of rapid economic growth, led by labour-intensive exports. This form and pace of growth has increased schooling opportunities, but has also reduced incentives for some students to advance to higher education. We hypothesise that these conflicting influences help explain another puzzle – the relatively slow growth of educational progression to upper secondary school. Slow and unevenly distributed increases in schooling attainment are warning signs for the sustainability of future aggregate growth and for the distribution of growth gains. We use a new data set on participation rates and scores in an exam to enter Grade 10, the first year of upper secondary school, to analyse the variation in test participation rates due to demand- and supply-side factors. The data are drawn from less advanced provinces within Viet Nam. As such, they shed light on the challenges of expanding educational development at the extensive margins of lower socio-economic status and higher grades, especially in areas with large ethnic minority populations.
Getting to Grade 10 in Viet Nam: Challenges from Deprivation, Discrimination, and a Booming Job Market