Evaluation of CO2 Emissions Reduction by Mobility Electrification and Alternative Biofuel Introduction in East Asia Summit Countries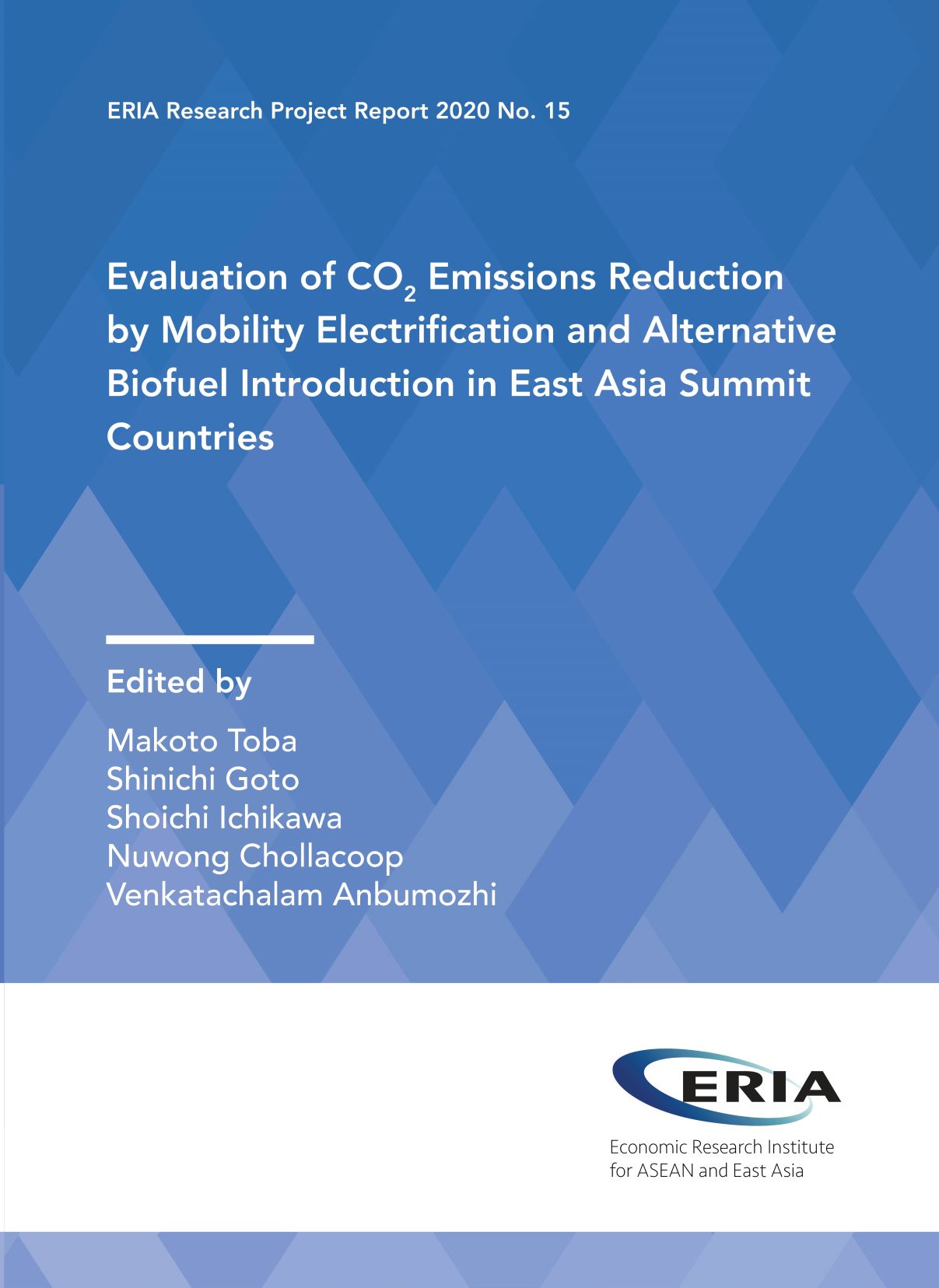 Tags:
ASEAN, East Asia, Energy, Environment and Climate Change, Innovation and Technology
Efforts to decarbonise the transport sectors are now greater than ever in the East Asia Summit countries. With a quarter of total carbon dioxide emissions coming from transport energy use, there are roughly three options to reduce emissions – reducing transport energy demand, improving vehicle fuel efficiency, replacing mobility fuel with low-carbon varieties such as biofuel and electricity. This study report estimates the carbon emission reduction potentials of using biofuel in road vehicles, as a complementary strategy to increasing electrified vehicles in India, Indonesia, and Thailand. The simulation results indicate that a moderate electrification strategy alone is not sufficient to reduce carbon emissions to the level required by 2030, and a moderate to aggressive electrification combined with hybrid-promotion would have a maximum impact. The complementary use of both the conventional and next generation biofuels, as a substitute for transport fuel demand, will have total net positive carbon reduction and economic benefits. Hence, it is necessary to incentivise biofuels along with electric vehicles and hybrid automobiles as a part of a balanced portfolio of approaches to decarbonise the transport sector in the Association of Southeast Asian Nations and East Asia.
Full Report
Evaluation of CO2 Emissions Reduction by Mobility Electrification and Alternative Biofuel Introduction in East Asia Summit Countries
Contents
List of Abbreviations and Acronyms
Chapter 2 - Evaluation of CO2 Emissions Reduction by Mobility Electrification and Alternative Fuels Introduction
Chapter 3 - Supply Potential of Next Generation Biofuels from Non-Conventional Resources
Chapter 4 - Conclusion as Policy Recommendations