Entrepreneurship, Start-Ups, and Innovation (E-S-I) in ASEAN and East Asia: Catalysing Collaborations and Partnerships for Scale-Ups-Ep.6-10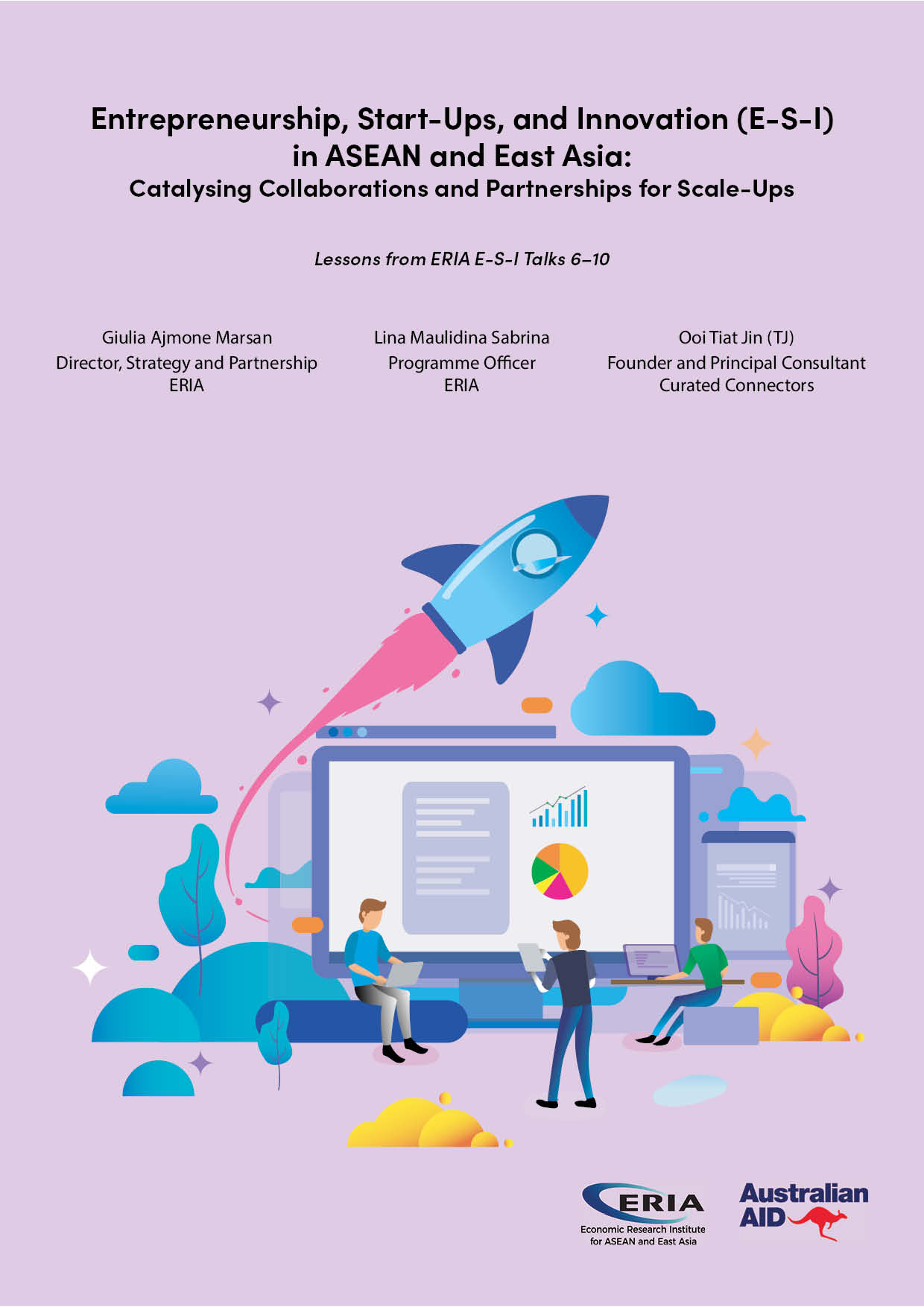 Tags:
ASEAN, East Asia, SMEs, Start-Up
In 2021, the Economic Research Institute for ASEAN and East Asia (ERIA) and Curated Connectors, a Singapore-based start-up, hosted a webinar series to discuss how innovation, start-up creation, and entrepreneurship are contributing to shape the (in-pandemic) and post-pandemic recovery. The discussions in each episode of the webinar series brought in innovators, 'start-uppers', and entrepreneurs from the Association of Southeast Asian Nations (ASEAN) and its Dialogue Partners as well as experts from international organisations, non-governmental organisations (NGOs) and foundations, and policymakers. This report summarises the key messages and trends that arose from the second half of the webinar series.
Read Report Online
2022 Jan E S I in ASEAN and East Asia Catalysing Collaborations and Partnerships for Scale Ups by Economic Research Institute for ASEAN and East Asia on Scribd
Download Report
Entrepreneurship, Start-Ups, and Innovation (E-S-I) in ASEAN and East Asia: Catalysing Collaborations and Partnerships for Scale-Ups - Episodes 6–10