Engendering Liveable Low-Carbon Smart Cities in ASEAN as an Inclusive Green Growth Model and Opportunities for Regional Cooperation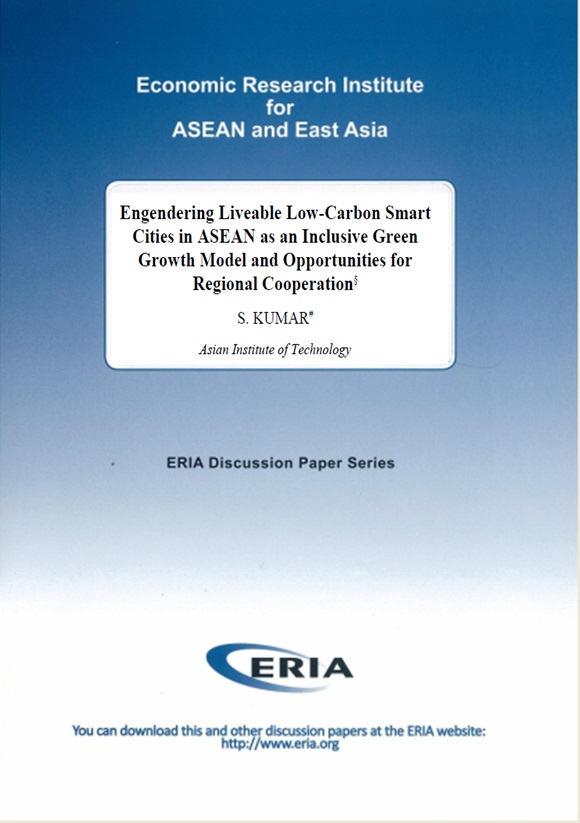 Tags:
Environment, Urban Development
This paper discusses the status, opportunities, and modalities for engendering liveable low-carbon smart cities in ASEAN as an inclusive green growth model and the opportunities for regional cooperation. Rapid economic growth and increases in urban population in the Association of Southeast Asian Nations (ASEAN) cities will require the consumption of a huge amount of resources which will damage the local and global environment and produce an enormous amount of waste if not handled appropriately. Such environmentally unsustainable growth undermines public health and safety, comfort and liveability, and more importantly is a barrier to achieving global targets for emission reduction. Transforming cities to make them liveable through low-carbon green growth will not only increase the comfort for the city dwellers by improving liveability, but also minimise greenhouse gas (GHG) emissions. Already, initiatives have been taking place in ASEAN to encourage cities to promote green growth through practicing environmental sustainability. Such initiatives are often implemented on a project basis, which are short term and lack a sustaining impact in the region. A well-constructed, city-level, and market-driven framework that allows for participation of all stakeholders and that has a built-in monitoring and evaluation system with well-thought-out measurable indicators to track performance would be useful to systematically transform ASEAN cities. Regional cooperation, such as through facilitating knowledge sharing, has a role to play in strengthening low-carbon green growth development in the region. Therefore, during 2015-2025, the ASEAN Socio-Cultural Community (ASCC) will provide an excellent opportunity to spearhead such activities in a systematic and consistent manner, be a model, and show the world the benefits of low-carbon city development.