Economic Impact Evaluation of Investments on the Energy Savings and Low-carbon Emitting Technologies in East Asia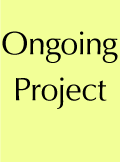 Outline
---
A policy shift has been observed in the EAS countries to promote energy efficiency improvement, as well as the use of low-carbon emitting technologies, including renewables (wind, solar, geothermal and biomass), hydro and nuclear for power generation. The EAS region has been historically relied on coal for meeting the energy demand needs because of the cost competitiveness and resources availability; nevertheless the region's policy shift took place as a result of a few outstanding factors surrounding the energy sector of the region. These are: (1) sustained high energy price and prospects for expanding fossil fuel energy sources, (2) global warming issues and possible impacts on climate change, and (3) economic crisis and economic stimulus measures.

The first phase of the study projected energy demand of EAS in two cases (Business-as-Usual case, and Alternative Technology case) for the period between 2009 and 2035. The study also evaluated the investment requirements for meeting the energy demand and supply, as well as to save energy demand.

Building on the findings from the first phase of study, this phase of the study try to analyze impacts from the introduction of energy conservation/low-carbon emitting technologies on the economy of each country in the EAS. The study will classify the EAS member countries into several groups based on differences in economic development level, energy demand structure, resources endowment, and industry structure, in trying to draw policy implications specific to those classified group. Considerations will be given to facilitate cooperation among the EAS member countries toward achieving green growth, and regional prosperity.


Project Leader
---
Mr. Akira Yanagisawa, The Institute of Energy Economics, Japan
Project Coordinator
---
Mr. Mitsuo Matsumoto, ERIA
Project Member
---
Ms. Yukari Yamashita, The Institute of Energy Economics, Japan
Mr. Yoshiaki Shibata, The Institute of Energy Economics, Japan
Dr. Naoko Doi, The Institute of Energy Economics, Japan
Mr. Yuji Matsuo The Institute of Energy Economics, Japan
Mr. Yu Nagatomi, The Institute of Energy Economics, Japan
Dr. Zheng Lu, The Institute of Energy Economics, Japan