COVID-19, Air Transportation, and International Trade in the ASEAN+5 Region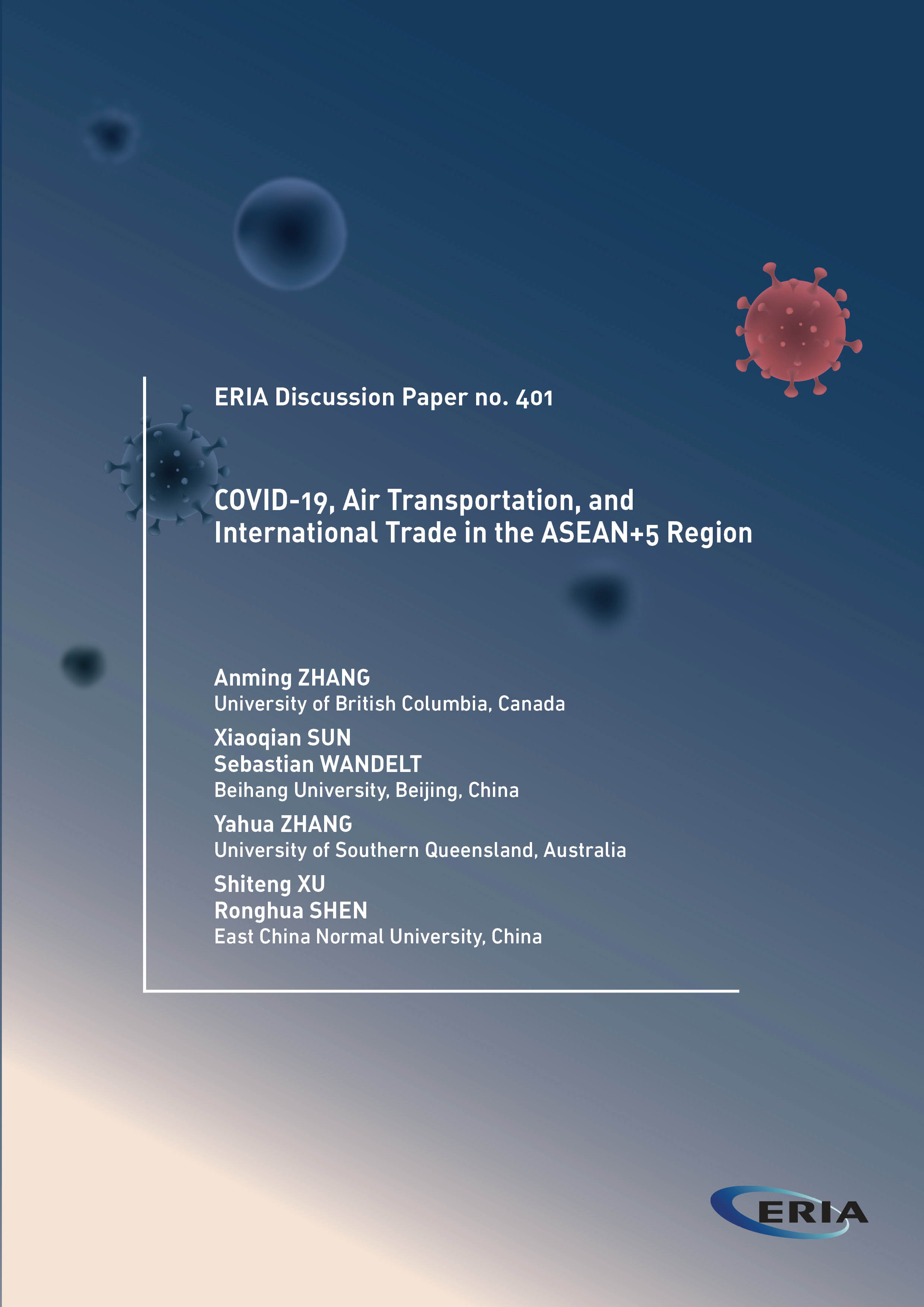 Tags:
ASEAN, Connectivity, COVID-19, Trade
This paper provides an in-depth description of the coronavirus disease (COVID-19) pandemic and its interactions with air transportation in the Association of Southeast Asian Nations (ASEAN)+5 region, and then links the changes in air connectivity to trade using a gravity regression model. We find that almost all the countries probably reacted too late in their decision to reduce flights in the early stage of the pandemic. As the pandemic evolved, most countries have significantly cut the number of flight connections, especially international flights. The reduced connectivity is found to have a significantly negative impact on trade for time-sensitive merchandise that is essential to consumers and businesses. This points to the importance of the region seeking alternative arrangements to restore air connectivity. We offer a way to construct optimal travel bubbles by using risk indexes introduced here. Other policy issues such as uniform standards and regulations, and regional 'open skies', are also discussed.
This research was conducted as a part of the project 'ERIA Research on COVID-19' at the Economic Research Institute for ASEAN and East Asia (ERIA).
COVID-19, Air Transportation, and International Trade in the ASEAN+5 Region