Call for Proposals: Collectives of Best Practices and Policies to Promote CCUS Development and Deployment: Policy Implications for ASEAN and East Asia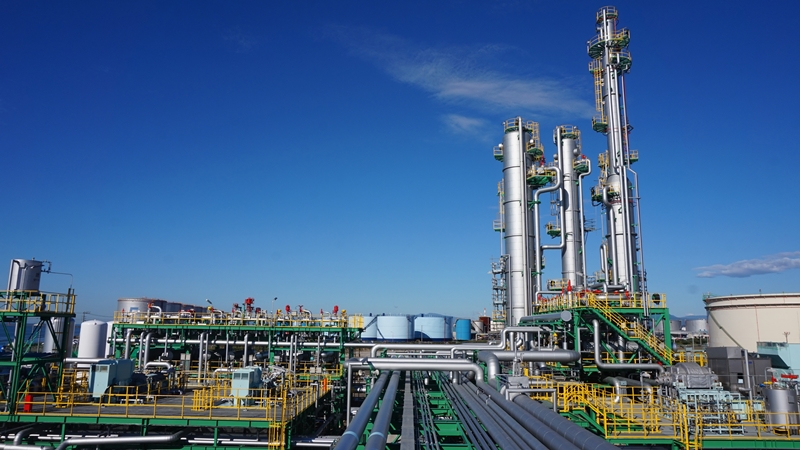 Type:
Tags:
CCUS, energy, call for proposals
Background
The Economic Research Institute for ASEAN and East Asia (ERIA) is inviting research proposals for studies related to Carbon Capture Utilization and Storage (CCUS) in the East Asia region focusing on the 'collective of best practices and policies to promote CCUS development and deployment in East Asia region.'
ERIA is an international organisation established by the 16 member countries of the East Asia Summit (EAS). It is expected to contribute intellectually to the regional efforts for ASEAN Community building and East Asia economic integration. Its role is to provide policy analyses and recommendations to Leaders and Ministers at regional meetings such as the ASEAN Economic Ministers Meeting, EAS Energy Ministers Meeting (EMM), ASEAN Summit, and the EAS.
We all know that the role of CCUS is very crucial in clean energy transitions as it is the only technology that contributes both to directly reducing emissions in the identified highly energy intensity economic sectors and to removing CO2 to balance emissions that cannot be avoided. One way to reduce emissions is carbon recycling. After the CO2 is captured, the CO2 is used to create new materials and products. Instead of just sequestering the CO2, the CO2 will be utilised to make everything from fuel, concrete, and shoes, to cleaning products, plastics, and food. This allows us actually to recycle the emissions and create a circular carbon economy.
However, the deployment of CCUS will need to have appropriate supporting policies and investments. Thus, in supporting the development of CCUS policy, technical experts will need to understand the technical aspect of the CCUS and its technologies. To help the policymakers in developing appropriate policies in supporting the CCUS development and deployment, this study will bring the best collective practices in terms of policies and CCUS technologies that can be adopted for ASEAN and East Asia.
Potential Issues for Study
ERIA would like to invite proposals of study to promote the understanding of various policy instruments necessary for the development and deployment of CCUS. In this regard, we are looking for proposals that address issues related to policies, techno-economic analysis of CCUS, and value chain. The study will form into a workable document that covers:
Overview of CCUS Development and Deployment around the world
Needed policies to promote CCUS (Legislative, Carbon Price/Market and trading, and other policy incentives).
CCUS Value Chain (Developing industrial clusters for carbon capture, transport, and regional carbon stock potentials)
CCUS technologies (carbon captures, carbon transport, and carbon recycling).
These themes are illustrative and proposals on other related topics of CCUS will be given equal consideration.
The proposal will include at least the following parts:
Research question (s);
Background and value-added to the literature.
Data and methodology (analytical framework)/ or any innovative ways to illustrate the intended study
Expected policy implications. Asia CCUS Network's studies are policy orientated and it is essential that the study delivers policy implications for ASEAN and East Asia.
Together with the proposal, the lead researcher will submit a brief CV with a list of publications (if the researcher has not been a member of ERIA's Working Group in the past) and a sample paper, preferable in a journal article style if any.
Timeframe and administrative issues
To be fully considered, proposals should be submitted to Mr Han Phoumin ([email protected]) and to Ms Dian Lutfiana ([email protected]).no later than 30 September 2022. Early submission is encouraged. Only successfully selected proposals/authors will be notified, expectedly by Mid October 2022.
ERIA will fund not more than USD 4,000 for each proposed study. At least, we will have one online meeting as a working group meeting to guide the respective studies.
All studies are to be finalised by end of December 2022. Further, the output of the article contribution will be submitted for the international book publication.