Assessment on the Impact of Stimulus, Fiscal Transparency and Fiscal Risk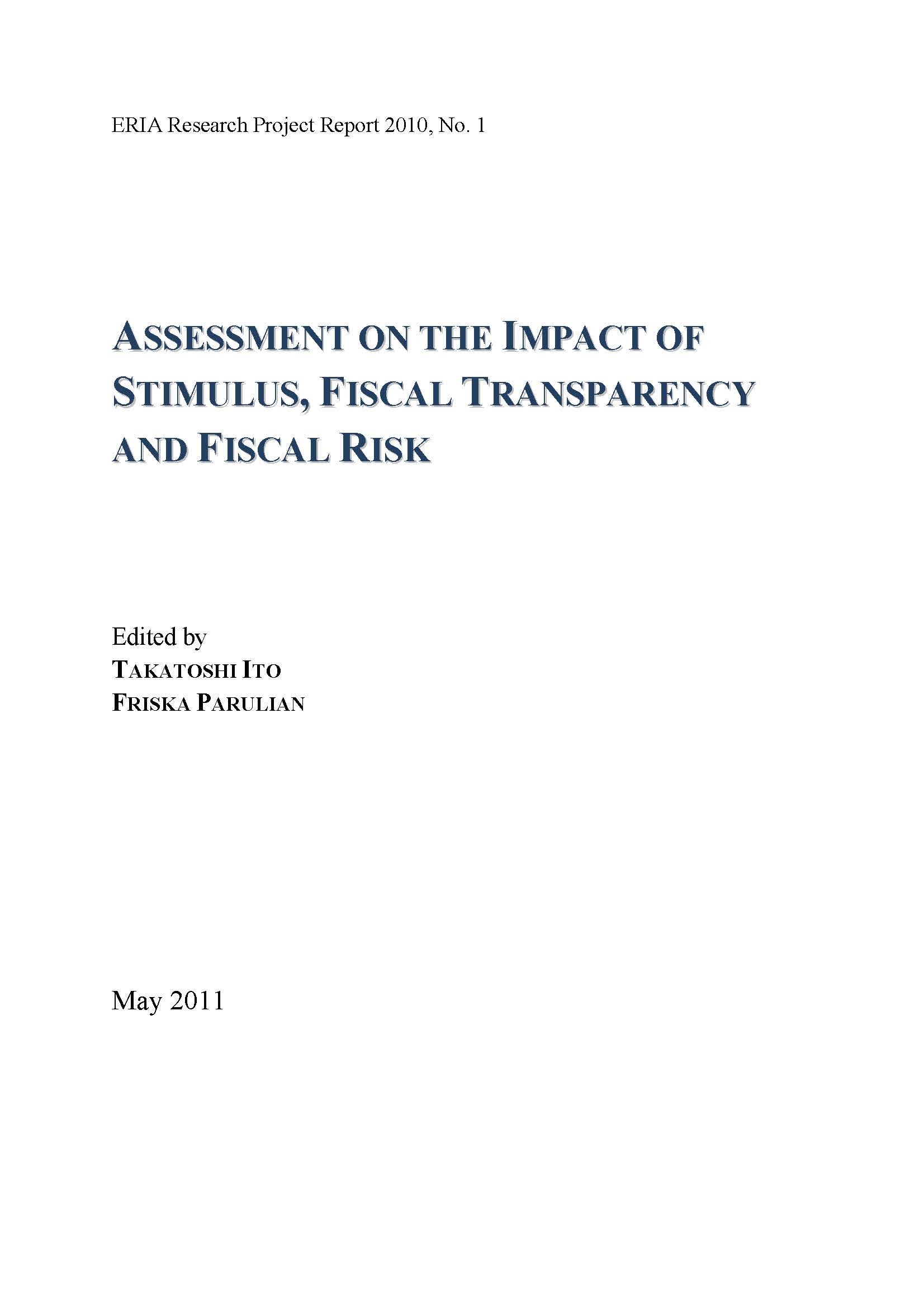 Tags:
Macroeconomy, Regulation and Governance
List of Project Members
PROF. TAKATOSHI ITO: Professor, Graduate School of Economics and Graduate School of Public Policy,University of Tokyo, Japan.

PROF. LIN SHUANGLIN: Professor and Director, China Center for Public Finance Chair, Department of Public Finance, School of Economics, Peking University Beijing, China.

DR. SEOK-KYUN HUR: Fellow, Department of Macroeconomic and Financial Policies, Korea DevelopmentInstitute (KDI), Cheongnyang, Seoul, Korea.

DR. MUHAMMAD CHATIB BASRI: Institute of Economist and Social Research, Faculty of Economics,University of Indonesia (LPEM-FEUI), Indonesia.

DR. ROSARIO G. MANASAN: Research Fellow II, Philippine Institute for Development Studies, ThePhilippines.

DR. KANIT SANGSUBHAN: Director, Fiscal Policy Research Institute, Thailand.

DR. NGUYEN NGOC ANH: Chief Economist, Development and Policies Research Center, Vietnam.

DR. RAJIV KUMAR: Indian Council for Research on International Economic Relations (ICRIER), India.
Full Report
Contents
CHAPTER 1: Assessment on the Impact of Stimulus, Fiskal Transparency and Fiskal Risk: Overview of the 8 Asian Countries
CHAPTER 2: Sustainability of Japanese Sovereign Debt
CHAPTER 3: China's Fiscal Policy and Fiscal Sustainability
CHAPTER 4: Efficacy and Sustainability of Fiscal Policies - A Case of Korea -
CHAPTER 5: Mild Crisis, Half Hearted Fiscal Stimulus: Indonesia During The GFC
CHAPTER 6: Assessment on the Impact of the Fiscal Stimulus, Fiscal Risk and Fiscal Transparency:The Philippines
CHAPTER 7: Fiscal Issues in Thailand Assessment on the Impact of Stimulus, Fiscal Transparency and Fiscal Lisk
CHAPTER 8: Fiscal Issue in Vietnam Economy: Assessment on the Impact of Stimulus, Fiscal Transparency and Fiscal Risk
CHAPTER 9: Assessment on the Impact of Stimulus, Fiscal Transparency and Fiscal Risk: Evidences from India