Assessment of Readiness for Fossil Fuel Import Disruption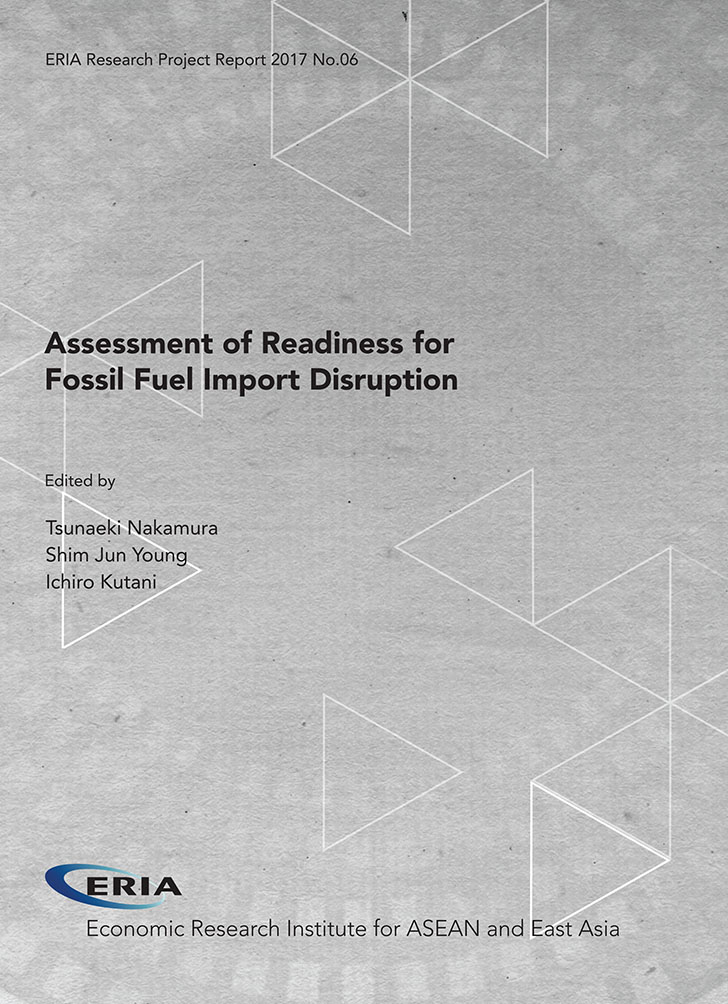 Many emerging countries in the East Asia Summit (EAS) region are likely to increase dependence on imported fossil fuel supply in the future. This trend means that the energy security of these countries will become more vulnerable. Amongst various fossil fuels, liquefied natural gas (LNG) is expected to become an increasingly important energy supply source in the coming decades.
This study looks at disruption of LNG imports to investigate possible countermeasures and contingency plans in emerging EAS countries introducing LNG, such as Myanmar, the Philippines, Thailand, and Viet Nam.
The report concludes with some policy recommendations. The risk assessment process of LNG import disruptions and countermeasures are generalised and summarised for countries to potentially incorporate them into national energy supply plans. In addition, recommendations for energy policy, LNG import and natural gas policy, and regional cooperation are discussed. It is stressed that countries need to set up long-term energy supply plans, which should be considered along with building resilience against LNG import disruptions.
Full Report
Contents
Chapter 1. Background and Objective
Chapter 2. Disruption Scenarios and Procedure of Assessment
Chapter 3. Assessment of Resilience against Liquefied Natural Gas Import Disruptions in Thailand
Chapter 4. Policy Recommendations