Tourism Supply Chains and Natural Disasters: The Vulnerability Challenge and Business Continuity Models for ASEAN Countries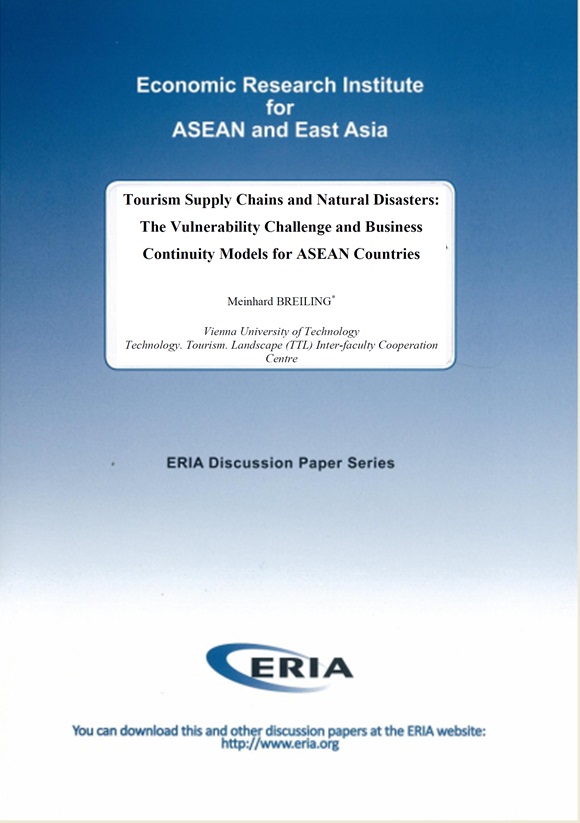 Tags:
Environment, Services
The global development of tourism has been tremendous over the last decades. The increasing importance of tourism in the global economy is likely to continue. The value chain of tourism will be altered in the Association of Southeast Asian Nations (ASEAN). Improving the tourism supply chains and the related supply chain networks will widely contribute to efficiency. On the other hand, tourism is challenged by natur al disasters that, during 1994 and 2013, cost 1.35 million lives worldwide. Disaster management can be widely improved, and current international and regional efforts on strategies for disaster risk reduction can be accelerated. The Austrian experience provides insights on how tourism can develop and grow despite the presence of natural hazards.