The Internationalisation of Firms and Management Practices: A Survey of Firms in Viet Nam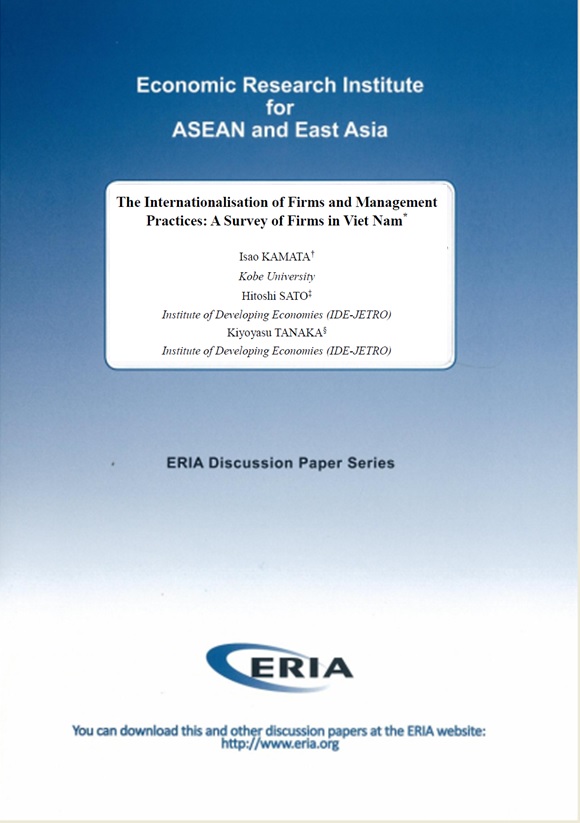 This study examines the role of management practices in the internationalisation of domestic firms through directly exporting and/or supplying to local affiliates of multinationals. An original survey of manufacturing firms in Viet Nam was conducted, investigating their management practices such as human resource management and internationalisation status.
The survey results shed light on similarities and dissimilarities among firms in several dimensions of management practices. Findings reveal that internationalised firms tended to be more enthusiastic about the formal training of production workers, the modernisation of production and operation, and product and process innovation. Differences in skills and experience requirements for newly employed managers were less recognisable, but internationalised firms tended to have managers who studied overseas. Furthermore, the use of public support to employee training, teamwork in production, and unionisation of employees did not show a significant difference between internationalised and non-internationalised firms.