The Global Economic Impact of the COVID-19 Pandemic: The Second Wave and Policy Implications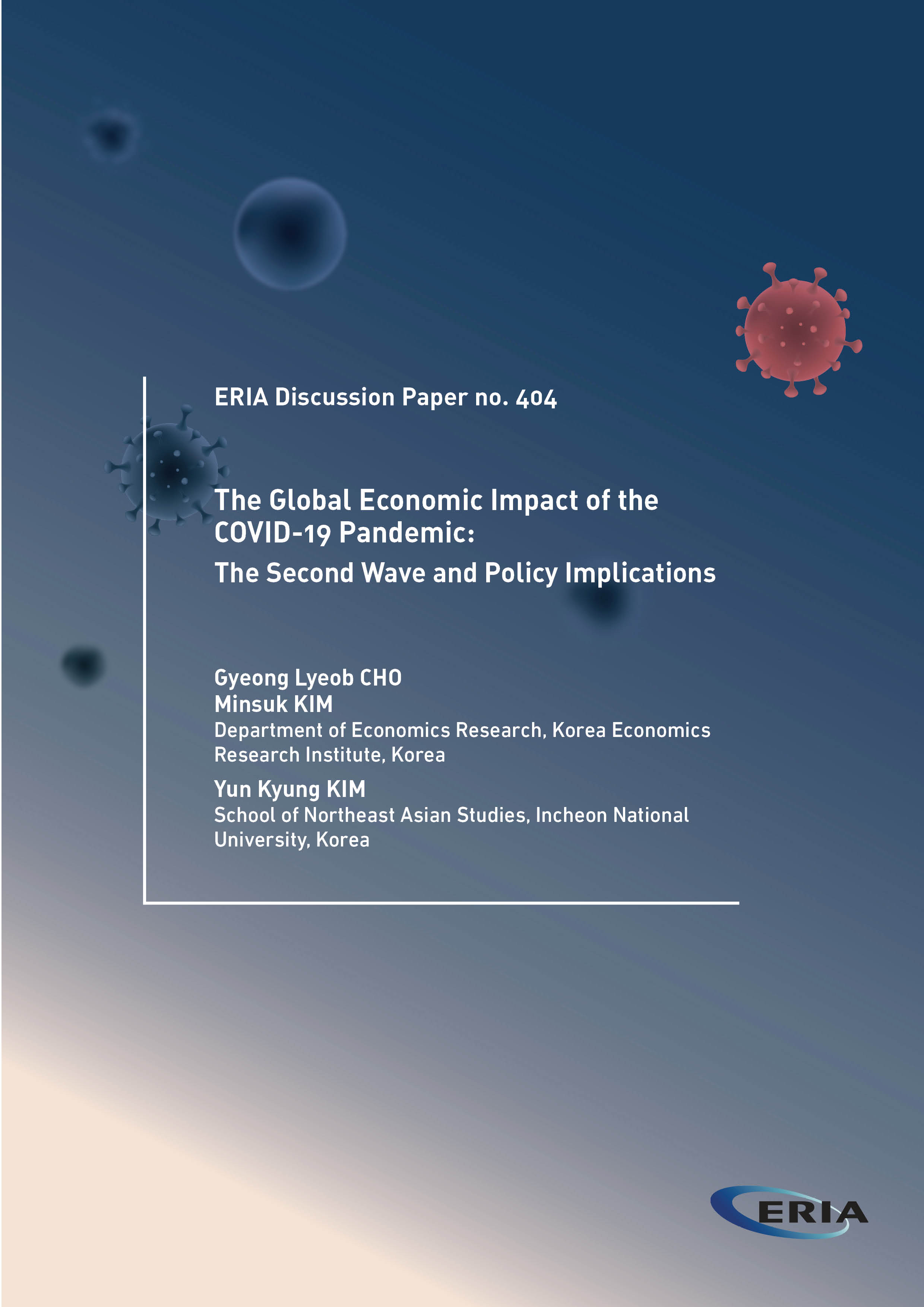 Tags:
Computabe General Equilibrium, COVID-19, Macroeconomy
This paper examines the macroeconomic impact of the COVID-19 pandemic through the Computable General Equilibrium model. Due to a second wave and a subsequent delay in economic recovery, the pandemic could lead to a permanent shock in capital accumulation and productivity. This implies that the shock may not merely affect the short-term growth rate but also negatively impact the future economic growth path from its pre-pandemic trend. Through simulations, in the mild scenario, countries lose 0.10% to 0.31% of their future economic growth rates; in the severe scenario, they lose 0.21% to 0.69%.
This research was conducted as a part of the project 'ERIA Research on COVID-19' at the Economic Research Institute for ASEAN and East Asia (ERIA).
The Global Economic Impact of the COVID-19 Pandemic: The Second Wave and Policy Implications