The Garment Industry in Laos: Technological Capabilities, Global Production Chains and Competitiveness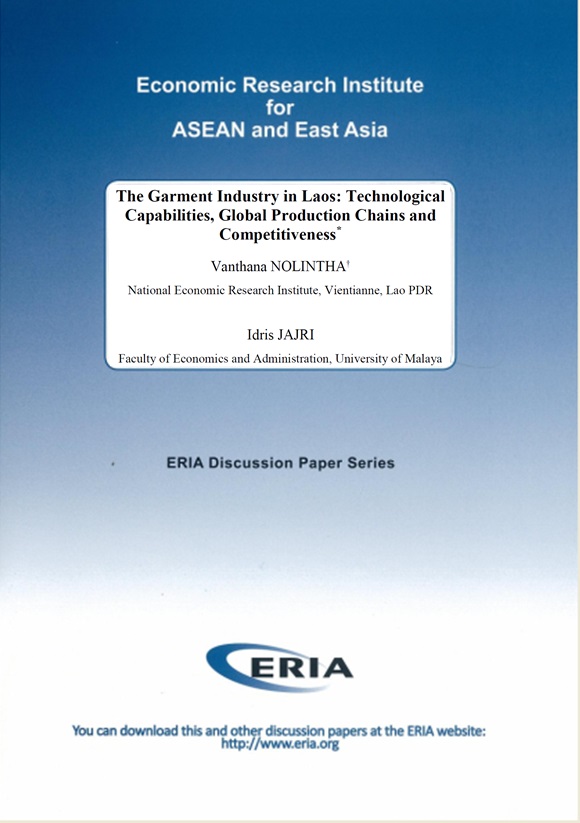 Tags:
Competitiveness, Industry and Manufacturing, Innovation and Technology
This article examines the relationship between institutional support and regional production linkages, and technological capabilities and firm performance in the garment industry in Laos. The evidence shows that garment firms in Laos have achieved considerable technological upgrading, and that firm performance and technological capabilities are determined by export-intensity. Firms' technological capabilities are determined by the quality of host-site institutional support, while foreign firms have invested little to upgrade human capital in Laos. In addition, firms of all ownership structure have invested little in R&D in Laos.