Sustainable Development Goals and Pandemic Planning: Role of Efficiency Based Regional Approaches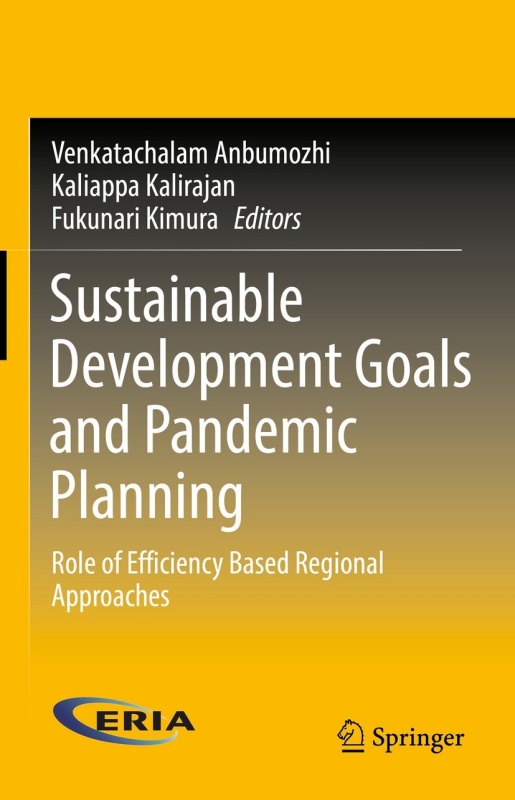 Tags:
Sustainable Development Goals, COVID-19
This book assesses the progress in the implementation of Sustainable Development Goals (SDGs) in ASEAN, India, and China using the above framework conditions in the context with three main propositions. First, translating the SDGs into regional economic integration strategies during the pandemic recovery can enhance the link between global objectives and the multifaceted reality of an ASEAN community-building process, and providing a strategic option to strengthen the regional approaches. Secondly, a regional approach on complementarities to SDGs can facilitate the definition of relevant targets/indicators and enhance the monitoring and evaluation framework. In so doing it could also offer the scope to integrate more closely ASEAN community's social and environmental concerns into existing economic, social and political frameworks. Thirdly, focusing just on the geo-economic sphere – the area where south east and East Asian economic integration is relatively more advanced – will prove the hypothesis that effective regional integration through mega trade agreements such as the Regional Comprehensive Economic Partnership (RCEP) can support the Asia's transformation agenda and foster more inclusive and sustainable growth.
About the Book
Edited by: Venkatachalam Anbumozhi, Kaliappa Kalirajan, Fukunari Kimura
More Information
Click here to purchase the book. Ebook and hardcover version is available.