Small Modular Reactor (SMR) Deployment: Advantages and Opportunities for ASEAN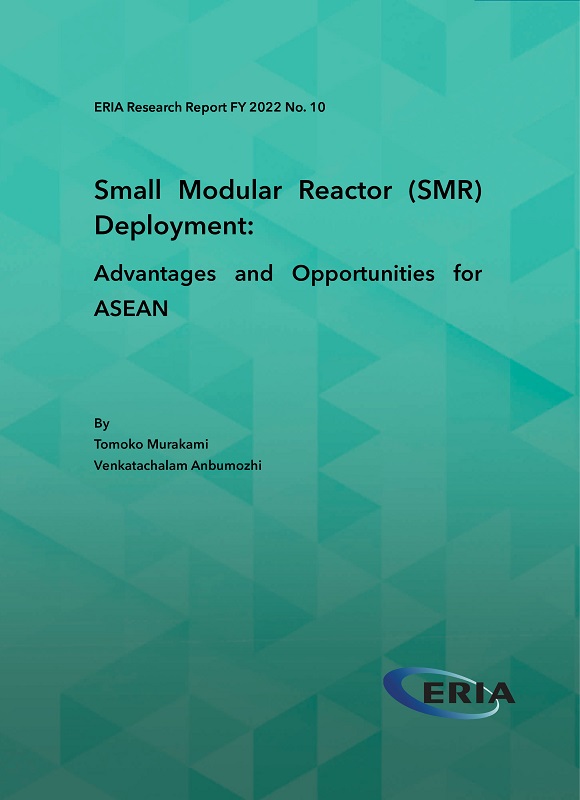 Tags:
Energy, SMRs, Innovation and Technology, ASEAN
Small modular reactors (SMRs) are advanced nuclear reactors that have a power capacity of up to 300 MW per unit, which is about one-third of the generating capacity of traditional nuclear power reactors. SMRs that inherently have a lower carbon footprint than fossil fuel plants can be used in locations not suitable for larger nuclear power plants. SMRs offer savings in cost and construction time, and they can be deployed incrementally to match increasing energy demand in Association of Southeast Asian Nations (ASEAN) countries. This report examines the design attributes of SMRs in terms of efficiency, economics, flexibility, and business eco-system, for their deployment in advanced economies and ASEAN Member States. Compared with existing reactors, SMR designs are generally simpler, and the safety concept for SMRs often relies more on passive systems and inherent safety characteristics of the reactor, such as low power and operating pressure. In ASEAN countries, SMRs, when deployed, could be paired with and increase the efficiency of renewable sources in a hybrid energy system. These characteristics position SMRs well to play a key role in the clean energy transition, while also helping countries address the climate goals. As global efforts seek to implement innovative low-carbon energy solutions, the increased use of renewable energy coupled with the introduction of SMRs has the potential to fill such gaps, but open discussions are needed amongst the key stakeholders.
Full Report
Small Modular Reactor (SMR) Deployment: Advantages and Opportunities for ASEAN
Contents
Chapter 2 Status of Small Modular Reactor Development and Deployment in the World
Chapter 3 Small Modular Reactor Advantages and Opportunities
Chapter 4 Conclusion and Recommendations