Rethinking the Growth of Creative Economy in Indonesia: The Music and Gaming Sub-sectors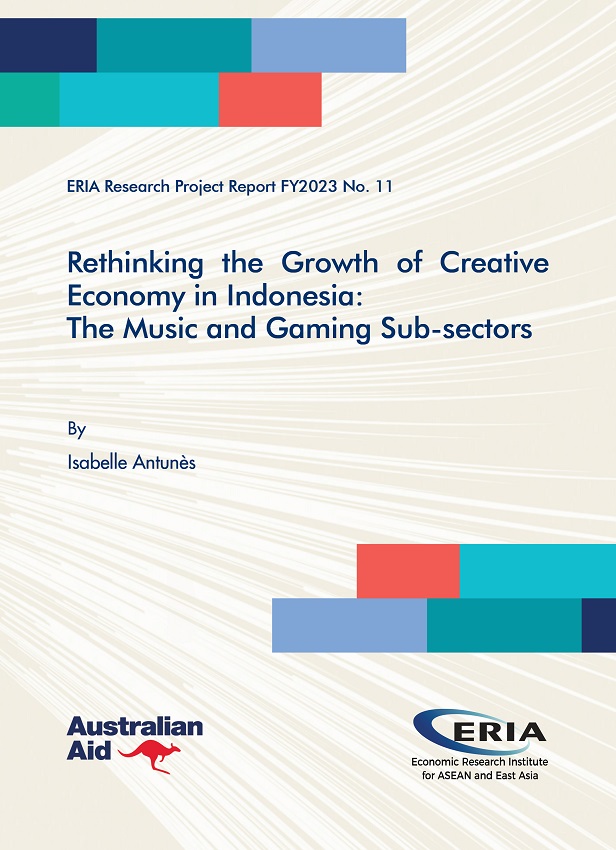 Tags:
Creative Industry, Innovation, Indonesia
This report presents a comprehensive analysis of the music and gaming sectors in Indonesia, aiming to provoke new perspectives and ideas. It explores the economic landscape of independent musicians and game developers, highlighting their strategies to capitalise on the opportunities presented by the digital economy. It also emphasises the pivotal role of entrepreneurship and financial inclusion in driving sectoral growth. Furthermore, the report advocates for the application of circular thinking in the creative economy, recognising the intrinsic value of creativity. By adopting a circular creative economy approach, products are designed with durability, reusability, and recycling in mind, fostering the emergence of new creations by other artists. Ultimately, this promotes the continuous advancement of creativity, ensuring the perpetual circulation of products within the economy.
Full Report
Rethinking the Growth of Creative Economy in Indonesia: The Music and Gaming Sub-sectors
Contents
Chapter 2 Analysis of the Growth of the Music and Gaming Sector
Chapter 3 Livelihood of Musicians and Game Developers
Chapter 4 The Key Role of Entrepreneurship and Financial Inclusion as a Driver for Growth
Chapter 5 Circular Creative Economy Growth: The New Strategy to Thrive