Regional Comprehensive Economic Partnership: Economic Backgrounds of ASEAN and Its Dialogue Partners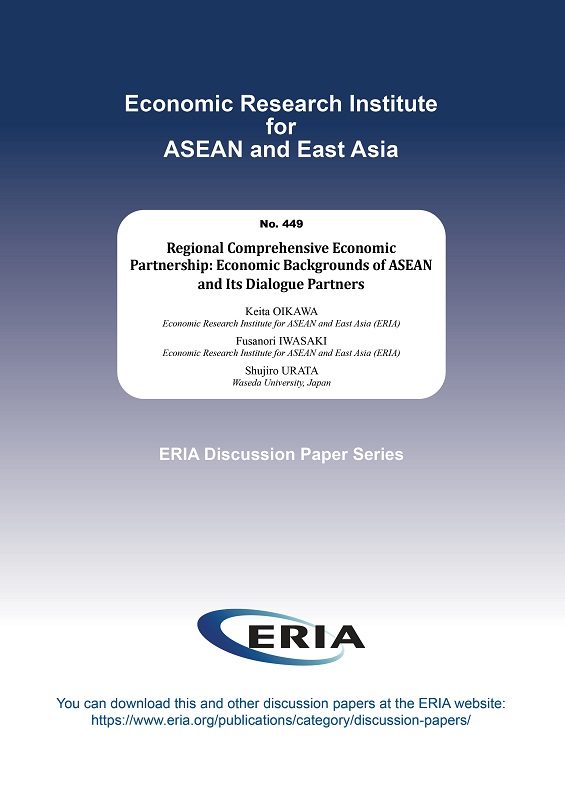 Tags:
ASEAN, Trade, Investment
We overview the economic backgrounds of the countries participating in the Regional Comprehensive Economic Partnership (RCEP) negotiations and two Association of Southeast Asian Nations (ASEAN) Dialogue Partners – the United States (US) and the European Union (EU) – to understand their economic relationships before the signing of the RCEP and their economic interests in the RCEP. We discover that the 16 countries participating in RCEP negotiations vary in terms of economic size, income level, growth pattern, share of trade in the economy, and foreign direct investment (FDI) flows. Additionally, both lower- and higher-income ASEAN Member States (AMS) have received a large amount of FDI, in contrast to Japan and the Republic of Korea (henceforth, Korea), which have seen more FDI outflows from their countries than inflows. In terms of bilateral FDI inflows and outflows, as a centre for regional FDI, Singapore attracts FDI from developed countries (including the US and the EU) and reinvests it in India and other AMS. As an FDI hub, Singapore promotes liberalised regional markets to attract advanced country investors. By examining bilateral trade relationships, we find that as the centre of manufacturing in the world, ASEAN and China have participated in international production networks that also include Japan and Korea since 2000. Japan and Korea have maintained competitiveness in intermediate goods in the region's production networks, while China notably exports final products to the US and the EU. Amongst the 16 countries participating in RCEP negotiations, India has not had a significant presence in the production networks. Indeed, India has expanded its bilateral trade deficit with China, which probably caused India to withdraw from RCEP negotiations to protect its manufacturing industry. Simulation results of the impacts of the RCEP, using a computable general equilibrium (CGE) model (Global Trade Analysis Project model), show that the countries participating in RCEP negotiations – particularly the less developed AMS – would gain greatly from lowering services trade costs and investment liberalisation. India would also gain significantly from the RCEP. In contrast, countries not participating in RCEP negotiations (the US and the EU) would experience small negative impacts of the RCEP through trade diversion effects.
Regional Comprehensive Economic Partnership: Economic Backgrounds of ASEAN and Its Dialogue Partners