Government Initiatives Matter for Innovation in ASEAN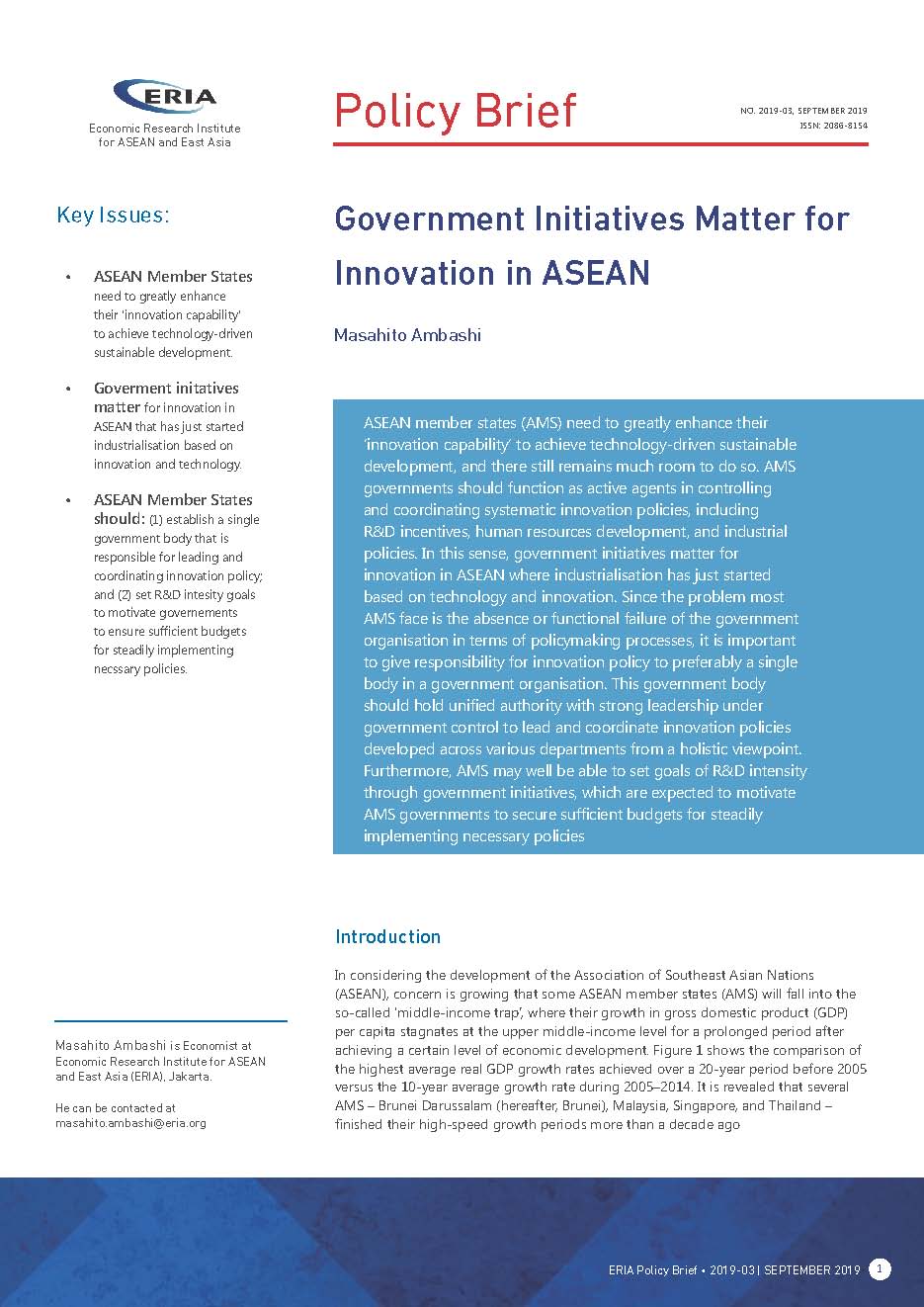 ASEAN member states (AMS) need to greatly enhance their 'innovation capability' to achieve technology-driven sustainable development, and there still remains much room to do so. AMS governments should function as active agents in controlling and coordinating systematic innovation policies, including R&D incentives, human resources development, and industrial policies. In this sense, government initiatives matter for innovation in ASEAN where industrialisation has just started based on technology and innovation.
Since the problem most AMS face is the absence or functional failure of the government organisation in terms of policymaking processes, it is important
to give responsibility for innovation policy to preferably a single body in a government organisation. This government body should hold unified authority with strong leadership under government control to lead and coordinate innovation policies developed across various departments from a holistic viewpoint. Furthermore, AMS may well be able to set goals of R&D intensity through government initiatives, which are expected to motivate AMS governments to secure sufficient budgets for steadily implementing necessary policies.