Does Financial or Trade Integration Cause Instability? Evidence from Emerging and ASEAN Economies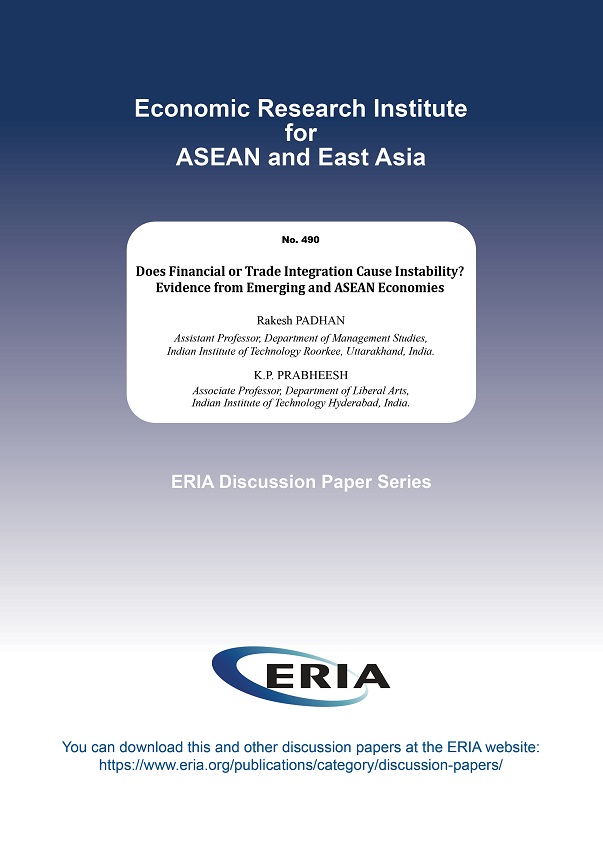 Tags:
Trade, ASEAN, COVID-19
This study empirically examines the nexus amongst financial integration, trade integration, and instability in various emerging and Association of Southeast Asian Nations (ASEAN) economies. Using newly constructed financial integration indices and the Toda-Yamamoto causality test, it is found that (i) tremendous changes occurred in the levels of financial and trade integration in these economies during the COVID-19 pandemic; (ii) in most cases, financial integration caused exchange rate volatility, inflation volatility, and interest rate volatility, while trade integration caused credit volatility, exchange rate volatility, and growth volatility; and (iii) not all types of integration caused instability, and portfolio integration caused exchange rate instability in most cases.
Does Financial or Trade Integration Cause Instability? Evidence from Emerging and ASEAN Economies