Formation of Automotive Manufacturing Clusters in Thailand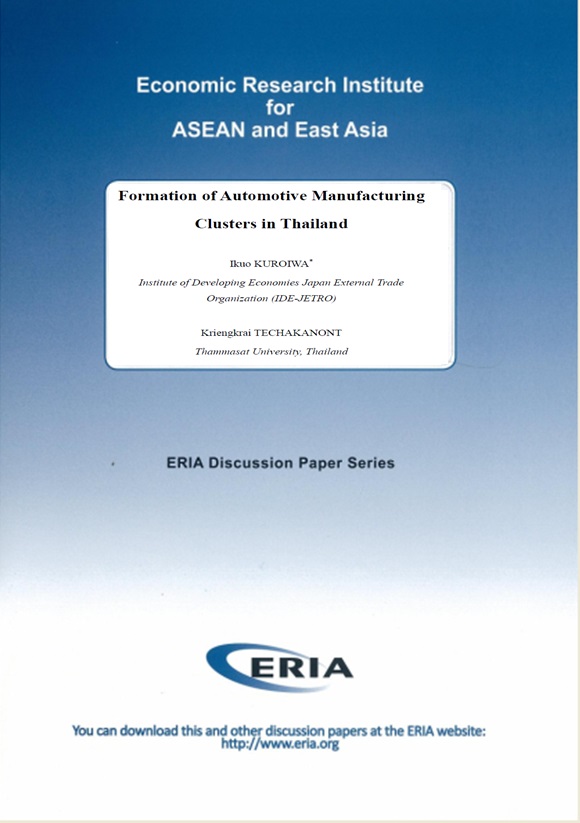 Tags:
Innovation and Technology
The development of the local supplier base and the formation of industrial clusters are important for industries, especially the automotive industry. This study focuses on local supplier development and the formation of automotive clusters in Thailand. Using the Thailand Automotive Industry Directory 2014, the study investigates the type of parts produced by the respective suppliers, as well as the geographical distribution of suppliers in the automotive clusters. The study finds that the number of firms producing each type of parts is different, depending on the ownership structure. Also, the location of automotive establishments has changed over time, reflecting the changes in location advantages of the respective regions as well as government policy.