Firms' Financial Distress during the COVID-19 Pandemic and Fiscal Incentives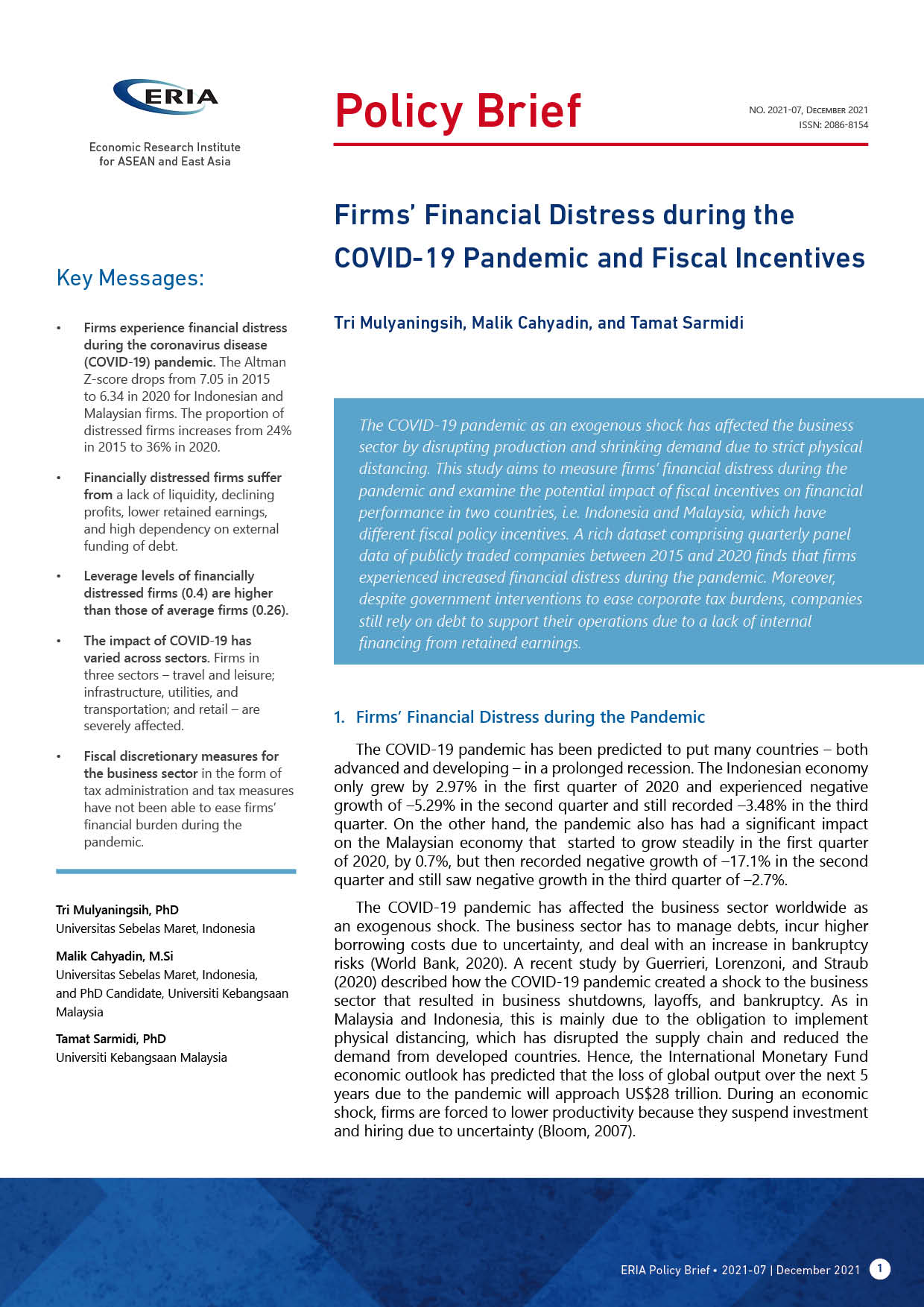 Tags:
COVID-19, Finance, fiscal, Indonesia, Macroeconomy, Malaysia
The COVID-19 pandemic as an exogenous shock has affected the business sector by disrupting production and shrinking demand due to strict physical distancing. This study aims to measure firms' financial distress during the pandemic and examine the potential impact of fiscal incentives on financial performance in two countries, i.e. Indonesia and Malaysia, which have different fiscal policy incentives. A rich dataset comprising quarterly panel data of publicly traded companies between 2015 and 2020 finds that firms experienced increased financial distress during the pandemic. Moreover, despite government interventions to ease corporate tax burdens, companies still rely on debt to support their operations due to a lack of internal financing from retained earnings.
This research was conducted as a part of the project 'ERIA Research on COVID-19' at the Economic Research Institute for ASEAN and East Asia (ERIA).
Firms' Financial Distress during the COVID-19 Pandemic and Fiscal Incentives