ERIA FRAMES : ASEAN@50 Edition | November 2017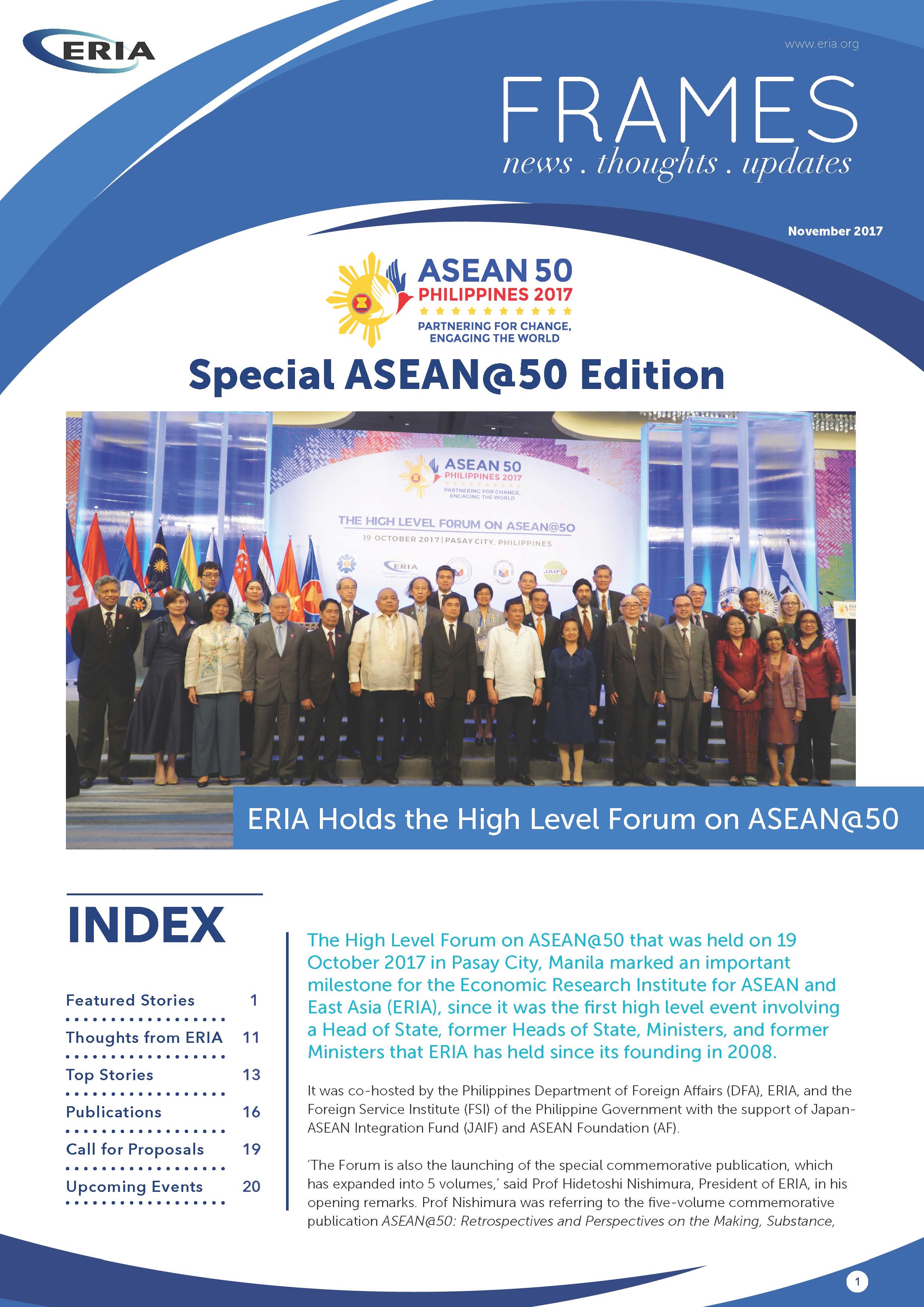 The High Level Forum on ASEAN@50 that was held on 19 October 2017 in Pasay City, Manila marked an important milestone for the Economic Research Institute for ASEAN and East Asia (ERIA), since it was the first high level event involving a Head of State, former Heads of State, Ministers, and former Ministers that ERIA has held since its founding in 2008.
This edition of Frames features articles on the High Level Forum and its speakers, including President Rodrigo Roa Duterte of the Philippines, Former President of the Philippines H.E. Dr Gloria Macapagal-Arroyo, and Former Prime Minister of Thailand H.E. Abhisit Vejjajiva.
Click here to read the online version with the latest stories, publications, and events.
Click here to read and download the PDF version.
Click here to subscribe to ERIA FRAMES.