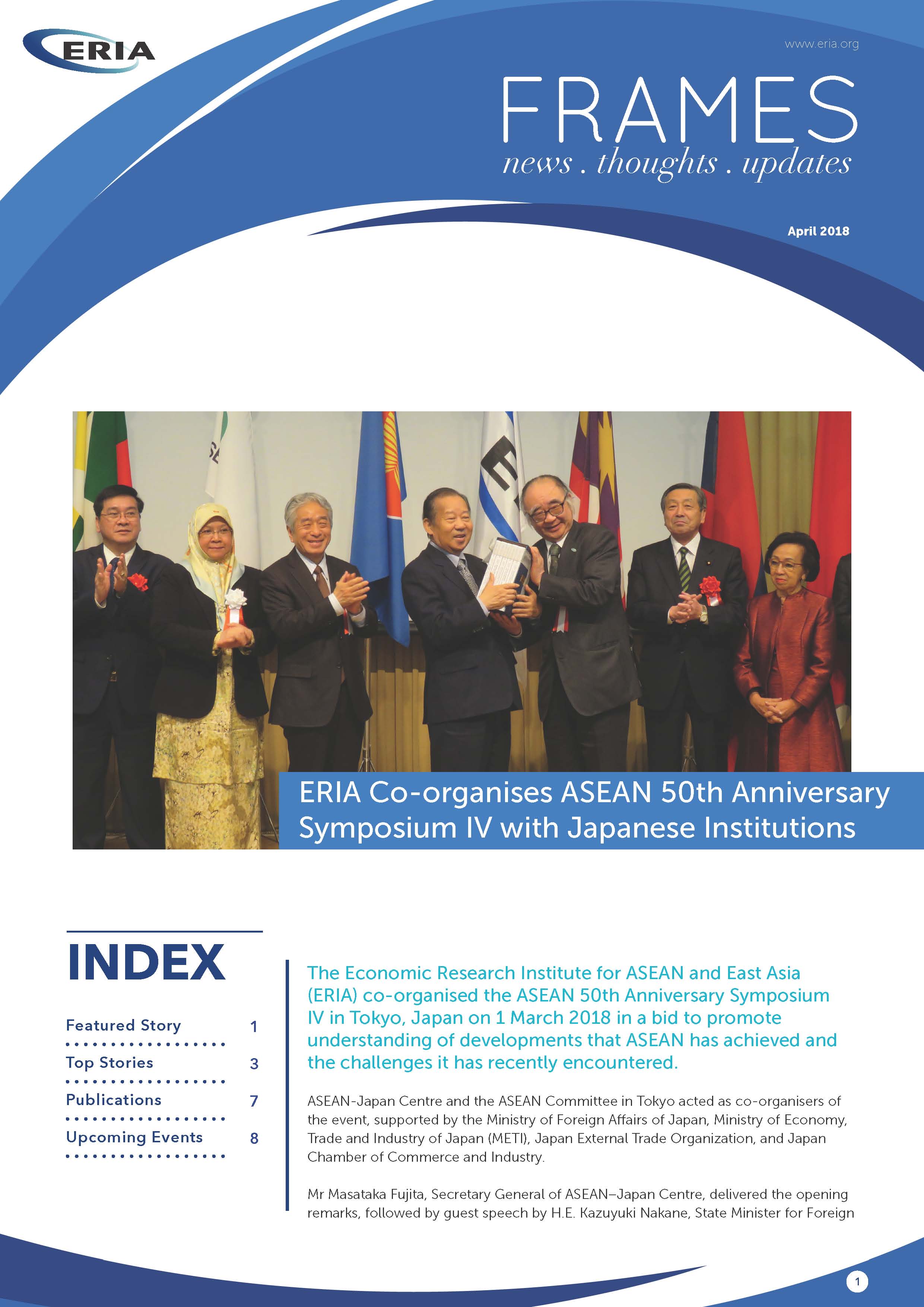 The Economic Research Institute for ASEAN and East Asia (ERIA) co-organised the ASEAN 50th Anniversary Symposium IV in Tokyo, Japan on 1 March 2018 in a bid to promote understanding of developments that ASEAN has achieved and the challenges it has recently encountered.
ASEAN-Japan Centre and the ASEAN Committee in Tokyo acted as co-organisers of the event, supported by the Ministry of Foreign Affairs of Japan, Ministry of Economy, Trade and Industry of Japan (METI), Japan External Trade Organization, and Japan Chamber of Commerce and Industry. Read more.
ASEAN member states' relatively high economic growth is important; however, the region needed more investment in health, education, infrastructure, and social protection in order to create an inclusive society that could sustain the gains of economic growth, said ERIA President Prof Hidetoshi Nishimura in Tokyo. Read more.
ERIA held the 'Joint International Economic Symposium on Innovation, Strategy and Survivability for East Asian Firms in the Globalised World' in Kyoto on 2 March 2018, which was attended by around 70 experts, academia, and students. Read more.
Click here to read the online version with the latest stories, publications, and events.
Click here to read and download the PDF version.
Click here to subscribe to ERIA Frames.