Energy Storage for Renewable Energy Integration in ASEAN and East Asian Countries: Prospects of Hydrogen as an Energy Carrier vs. Other Alternatives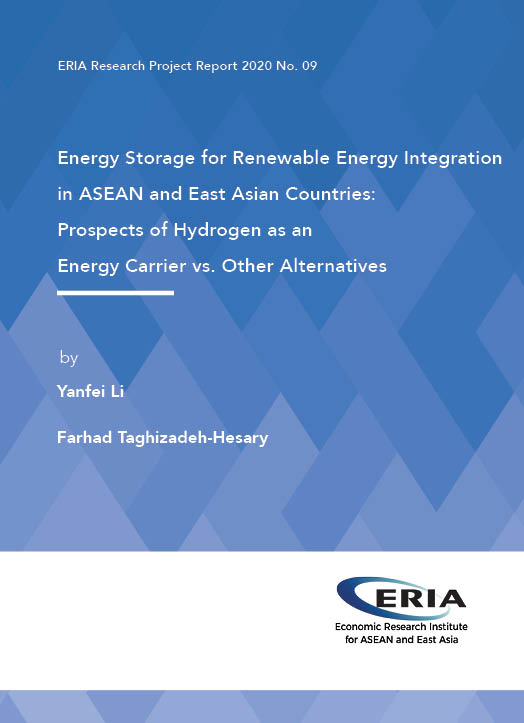 Tags:
ASEAN, Energy, Hydrogen, Energy storage, RenewableEnergy, East Asia
Hydrogen energy provides an option to integrate renewable energy into the energy mix and increase its share. Hydrogen is also a means to couple renewable energy and transport. This study investigates the economics of using hydrogen to store renewable energy in Association of Southeast Asian Nations and East Asian countries. The study analyses two categories of downstream applications of hydrogen energy in power generation and in road transport, respectively. In the case of the power sector, the cost of electricity stored as hydrogen and then returned to the grid as electricity is estimated in United States (US) dollars per kilowatt-hour and compared with electricity stored in lithium batteries and as pumped-storage hydropower. In the case of the transport sector, the total cost of owning and driving fuel cell electric vehicles is estimated in US dollars per kilometre and compared with alternative powertrains such as battery electric vehicles, plug-in hybrid electric vehicles, and internal combustion engine vehicles. Hydrogen and its downstream applications are not competitive against other mature alternatives at this time. The study indicates how big the cost gaps are and shows that significant economies of scale exist in hydrogen supply pathways. We expect factors such as technological progress, learning effects, maturing of the supply chain, and economies of scale to substantially reduce the cost of hydrogen and its applications and make them economically competitive in the near future. Site visits in China and interviews at companies in Japan complement the findings from modelling and desktop studies. We draw policy implications based on these findings.
Full Report
Energy Storage for Renewable Energy Integration in ASEAN and East Asian Countries
Contents
Chapter 3 Quantitative Methodologies and Results
Chapter 4 Main Findings of Interviews and Site Visits
Chapter 5 Conclusions and Policy Implications