Empowering Women Entrepreneurs in Eastern Indonesia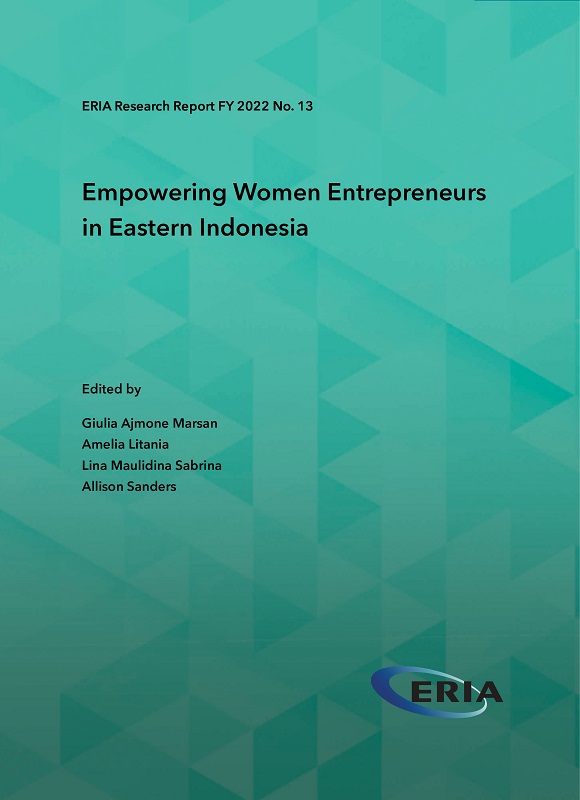 Tags:
Enterpreneurship, women entrepreneurship, Eastern Indonesia, MSMEs
This report assesses women's entrepreneurship trends in Eastern Indonesia compared with national and other provincial averages. The analysis for this study focuses on five regions in Eastern Indonesia: North Sulawesi, East Nusa Tenggara, West Nusa Tenggara, Maluku, and Papua. Despite Eastern Indonesia's potential, the disparity remains significant compared with Western Indonesia, including with respect to the performance of micro, small, and medium-sized enterprises (MSMEs). The report reviews and compares indicators related to economic development and the contribution of women, education, business development, and MSMEs trends. The analysis focuses on challenges and obstacles faced by women-led MSMEs in Eastern Indonesia, as well as measures, initiatives, and policy support schemes to overcome them.
Full Report
Empowering Women Entrepreneurs in Eastern Indonesia
Contents
Chapter 2 An Overview of Women's Economic Development and MSMEs in Eastern Indonesia
Chapter 3 Policies and Initiatives Supporting Women Entrepreneurs in Indonesia
Chapter 4 Looking Ahead: Priorities for Fostering Women's Entrepreneurship in Eastern Indonesia