East Asia Updates | February 2017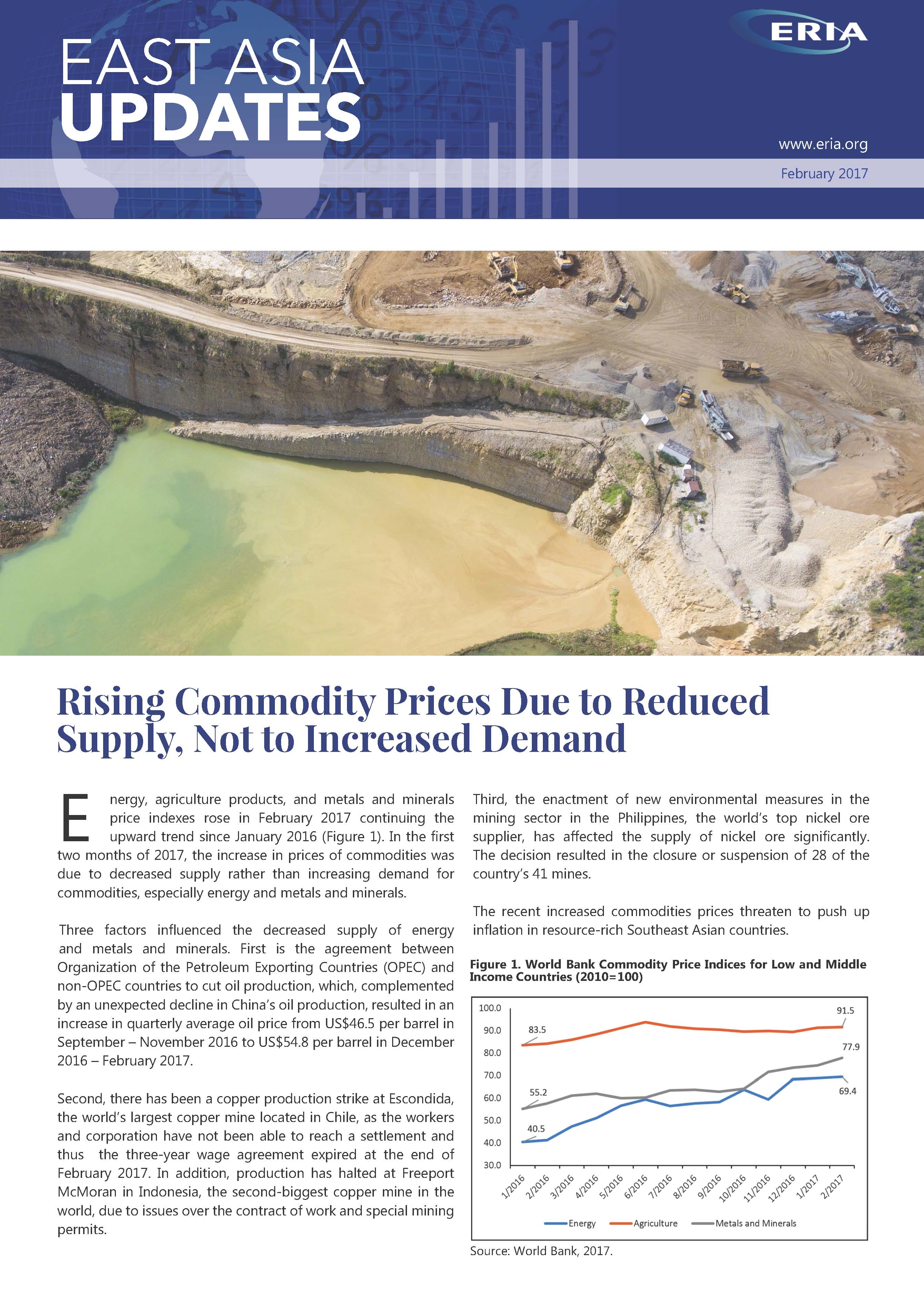 Tags:
Commodity, Macroeconomy
Rising Commodity Prices Due to Reduced Supply, Not to Increased Demand
Energy, agriculture products, and metals and minerals price indexes rose in February 2017 continuing the upward trend since January 2016. In the first two months of 2017, the increase in prices of commodities was due to decreased supply rather than increasing demand for commodities, especially energy and metals and minerals.
East Asian Monetary Condition in Q1 2017: Reserves Supported by Increased Commodity Prices
Countries around the world are cautiously observing the latest developments of the global economy. Southeast and East Asian economies are bracing themselves for shocks that might arise from the world's major economies, particularly those of the United States, China, and Europe. In 2016, resource-rich East Asian countries seemed to be in good shape, with quite strong GDP growth - mainly driven by an expansion of private consumption, due in part to lower interest rates in each economy - and relatively low inflation.
Download the February 2017 update.