East Asia Updates | April 2017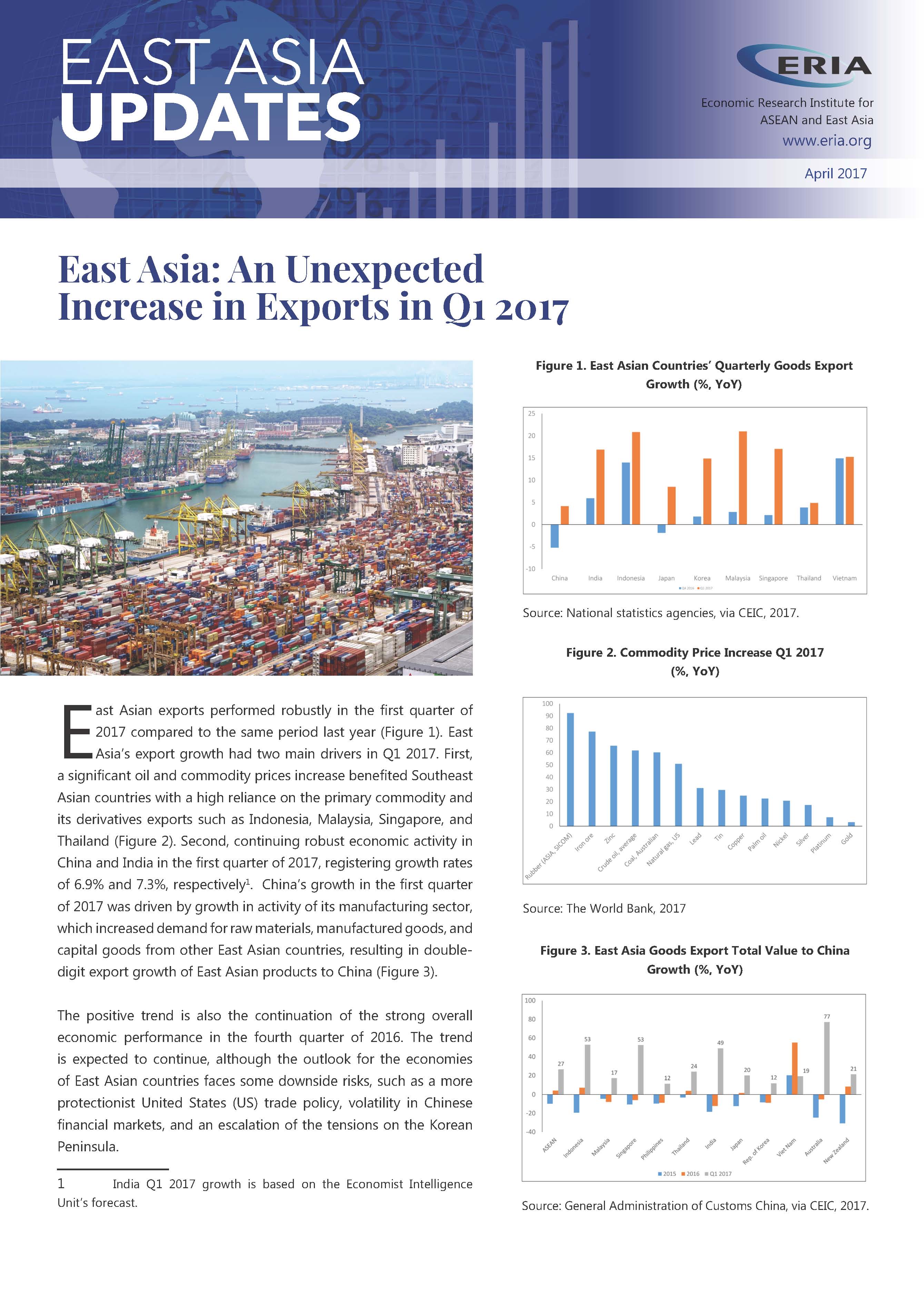 East Asian exports performed robustly in the first quarter of 2017 compared to the same period last year. East Asia's export growth had two main drivers in Q1 2017. First, a significant oil and commodity prices increase benefited Southeast Asian countries with a high reliance on the primary commodity and its derivatives exports such as Indonesia, Malaysia, Singapore, and Thailand. Second, continuing robust economic activity in China and India in the first quarter of 2017, registering growth rates of 6.9% and 7.3%, respectively.
The positive trend is also the continuation of the strong overall economic performance in the fourth quarter of 2016. The trend is expected to continue, although the outlook for the economies of East Asian countries faces some downside risks, such as a more protectionist United States (US) trade policy, volatility in Chinese financial markets, and an escalation of the tensions on the Korean Peninsula.
Download the April 2017 update.