East Asia Update - July 2016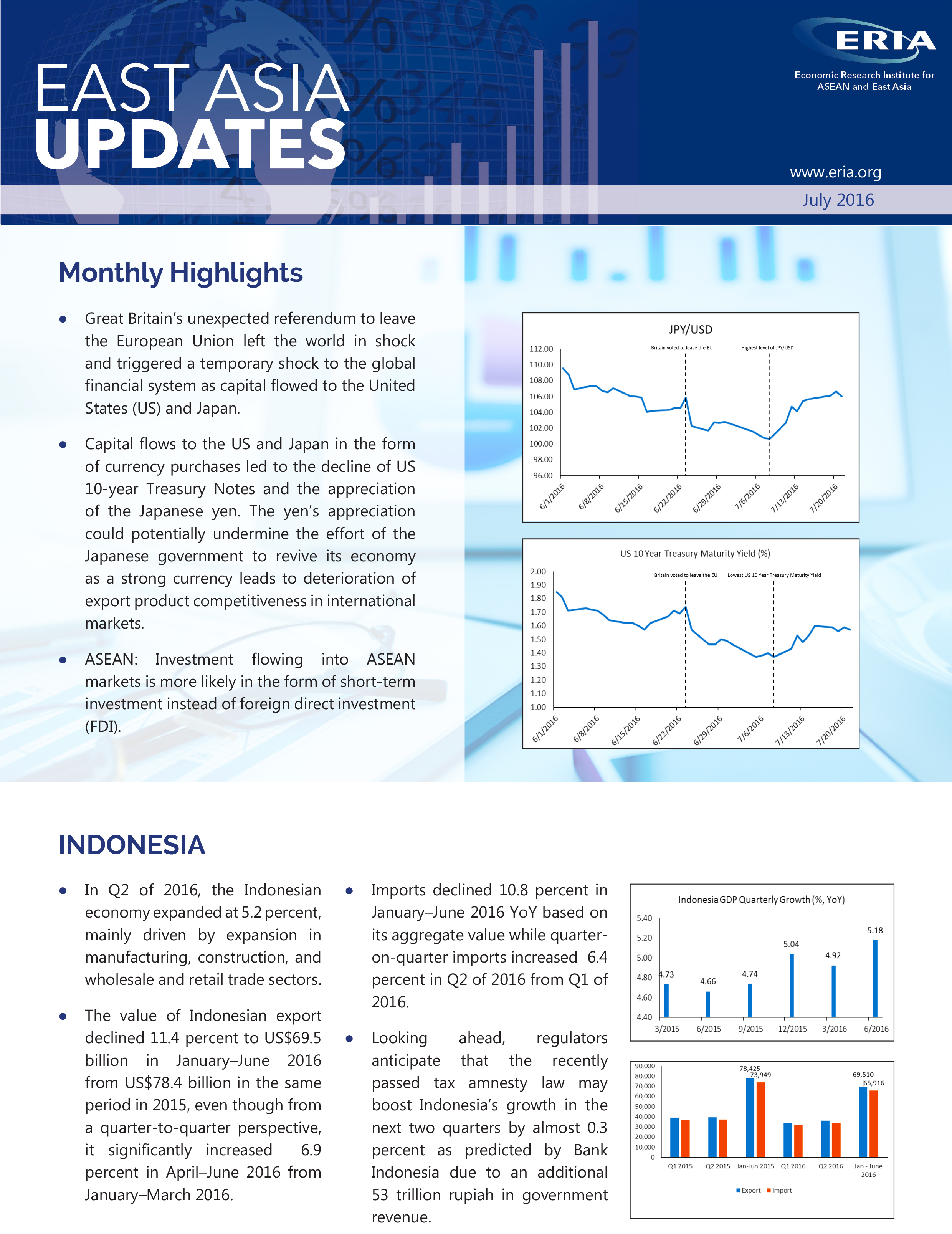 Monthly Highlights
Great Britain's unexpected referendum to leave the European Union left the world in shock and triggered a temporary shock to the global financial system as capital flowed to the United States (US) and Japan.
Capital flows to the US and Japan in the form of currency purchases led to the decline of US 10-year Treasury Notes and the appreciation of the Japanese yen. The yen's appreciation could potentially undermine the effort of the Japanese government to revive its economy as a strong currency leads to deterioration of export product competitiveness in international markets.
ASEAN: Investment flowing into ASEAN markets is more likely in the form of short-term investment instead of foreign direct investment (FDI).
Download the July 2016 update.