Domestic Tourism as a Pathway to Revive the Tourism Industry and Business Post the COVID-19 Pandemic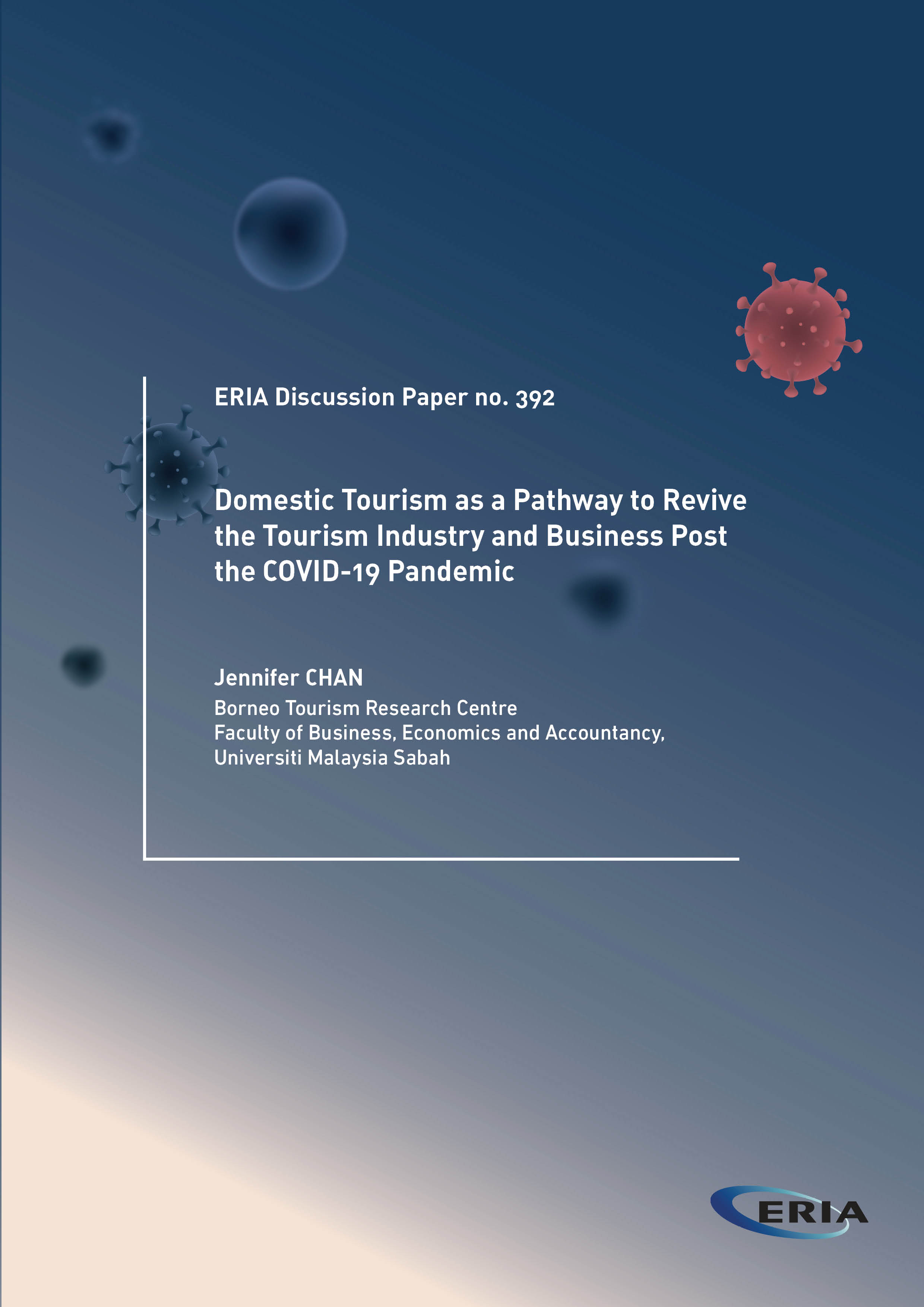 Tags:
COVID-19, Malaysia, Tourism
This research aims to explore the potential of domestic tourism as a means to revitalise the tourism industry from the perspectives of local residents and tourism players. A quantitative online survey focused on domestic travel behaviour, motivation, places of interest, travel preferences, and willingness to travel within Malaysia; it was answered by 219 Malaysians. Interview data were collected using structured, open-ended interview questions through emails to eight respondents from tourism associations, five from the hotel sector, and two from the travel and tour sector. Data collection was carried out from 10 January to 15 February 2021. The findings reveal that domestic tourism has the potential to revive the tourism industry. A high percentage of respondents indicated the desire to travel domestically and being motivated by attractive tour packages at discounted prices. COVID-19 has impacted tourist behaviour and attitudes towards travelling, and people prefer to travel domestically rather than overseas. Furthermore, tourism players acknowledged the potential to revive the tourism industry and business via domestic tourism. Despite this, declarations of health, safety issues, flight availability, travel restrictions, and quarantine durations are key barriers to stimulating domestic tourism and rebuilding the tourism industry.
This research was conducted as a part of the project 'ERIA Research on COVID-19' at the Economic Research Institute for ASEAN and East Asia (ERIA).
Domestic Tourism as a Pathway to Revive the Tourism Industry and Business Post the COVID-19 Pandemic