Digital Technology Adoption and Indonesia's MSMEs during the COVID-19 Pandemic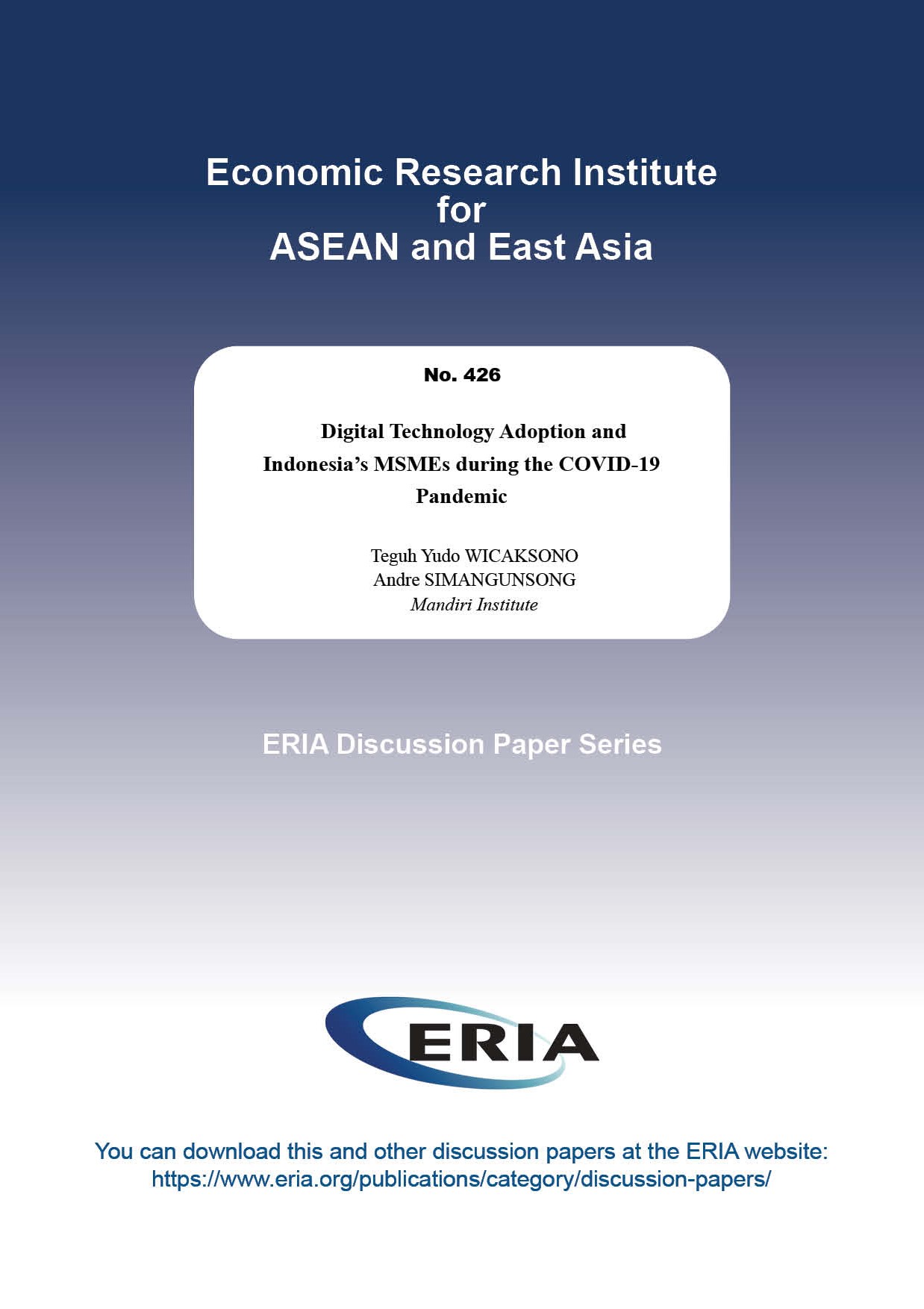 Tags:
COVID-19, Indonesia, Innovation, SMEs
The coronavirus disease (COVID-19) pandemic has hit micro, small, and medium-sized enterprises (MSMEs) hard. The estimated economic impact of COVID-19 could exceed the fiscal stimulus package as a percentage of gross domestic product (GDP). Digital technologies have helped them to better navigate the situation. Yet Only 13% of MSMEs adopt the internet for marketing and delivering their products and services. This paper discusses Indonesia's MSMEs during the COVID-19 pandemic and the digital transformation they pursue. We also discuss policy responses and government support to help MSMEs navigate the worst public crisis in our lifetime.
Digital Technology Adoption and Indonesia's MSMEs during the COVID-19 Pandemic