Digital Asia: Facing Challenges from GVCs Digitalisation, US-China Decoupling, and the Covid-19 Pandemic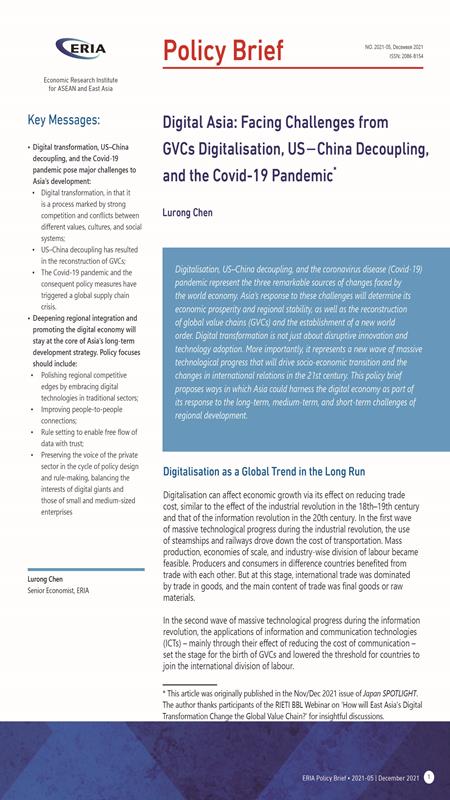 Tags:
Digital Economy, global value chains, China, United States
Digitalisation, US–China decoupling, and the coronavirus disease (Covid-19) pandemic represent the three remarkable sources of changes faced by the world economy. Asia's response to these challenges will determine its economic prosperity and regional stability, as well as the reconstruction of global value chains (GVCs) and the establishment of a new world order. Digital transformation is not just about disruptive innovation and technology adoption. More importantly, it represents a new wave of massive technological progress that will drive socio-economic transition and the changes in international relations in the 21st century. This policy brief proposes ways in which Asia could harness the digital economy as part of its response to the long-term, medium-term, and short-term challenges of regional development.
Digital Asia: Facing Challenges from GVCs Digitalisation, US—China Decoupling, and the Covid-19 Pandemic