Comparison of the Regional Comprehensive Economic Partnership (RCEP) and Other Free Trade Agreements (FTAs)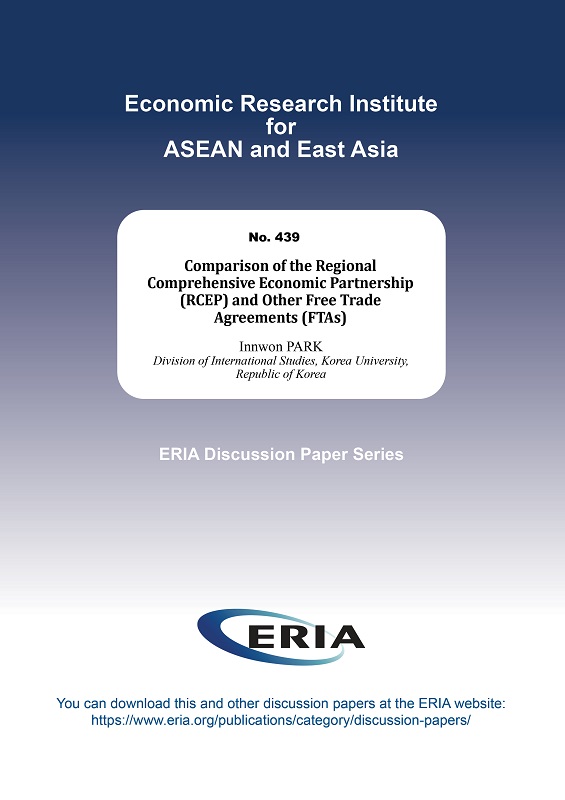 Tags:
free trade agreement, Trade, Mega-lateral Free Trade Agreements, RCEP, CPTPP
This study evaluates the desirability of RCEP by comparing it with other mega-lateral FTAs. Evaluating the member-specific scale effects of the FTAs, we find that RCEP will generate significantly larger gains compared with the CPTPP. Evaluation of the provision-specific depth effects of RCEP suggests the possibility of positive gains but these gains may not be significant compared with those derived from the CPTPP. The existing CGE model analyses reveal that RCEP will generate greater gains than the CPTPP. RCEP will be more desirable for China, Japan, and the Republic of Korea and the estimated gains for ASEAN will notably increase as the model explicitly specifies the diagonal ROO cumulation scheme. Considering the sequence of implementing FTAs, we find that the CPTPP will generate greater gains for dual members, but the marginal gains enjoyed by RCEP members will not be substantial.
Comparison of the Regional Comprehensive Economic Partnership (RCEP) and Other Free Trade Agreements (FTAs)