ADBI Working Paper Series: Firm Adjustment to Trade Policy Changes in East Asia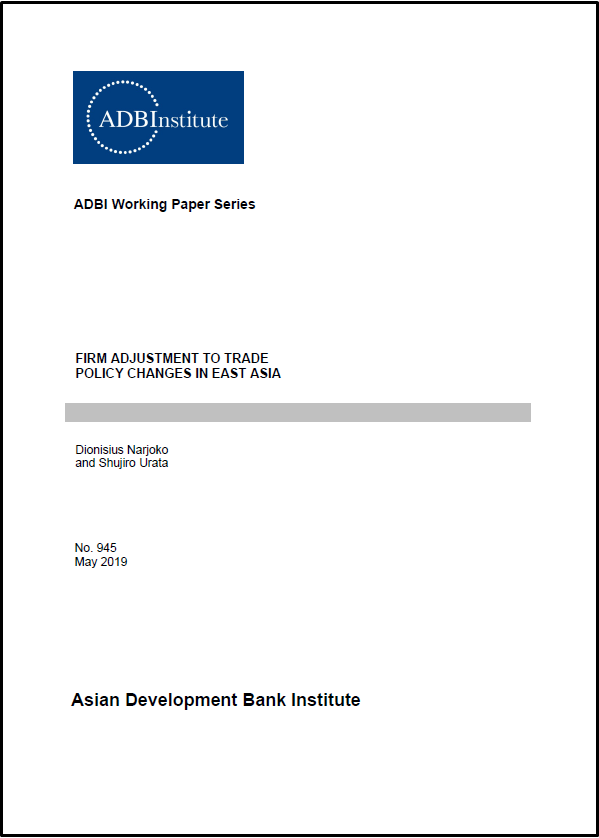 Tags:
trade liberalisation, investment liberalisation, globalisation, productivity
Abstract
Trade and investment liberalization has been one of the key features of economic policy in many developing countries since the 1990s. Research on this subject has consistently produced more evidence on the benefits of globalization; theoretical studies give more attention to what happens within an industry when trade and liberalization occur, while empirical studies confirm the positive impact of trade liberalization. This paper reviews some recent studies on the subject of firms in a globalized economy to enable us to understand more about how firms respond to globalization or changes in trade and investment liberalization. The paper focuses on presenting or explaining the underlying mechanisms through which the effects are realized. The studies summarized in this paper generally confirm the positive impact of trade liberalization on productivity or the spectrum of measures reflecting productivity, such as product quality, firm size, or skill intensity. The positive impact goes through various channels, including competition and industry dynamics, exporting and innovation decisions, and production or investment decisions.
About ADBI's Working Paper
The Working Paper series is a continuation of the formerly named Discussion Paper series; the numbering of the papers continued without interruption or change. ADBI's working papers reflect initial ideas on a topic and are posted online for discussion. Some working papers may develop into other forms of publication.
Author
Suggested Citation
Narjoko, D. and S. Urata. 2019. Firm Adjustment to Trade Policy Changes in East Asia. ADBI Working Paper 945. Tokyo: Asian Development Bank Institute. Available: https://www.adb.org/publications/firm-adjustment-trade-policy-changes-east-asia
Download Article
Click here to download the article for free from ADBI's website.