COVID-19 and Socio-Economic Inequalities in Indonesia: A Subnational-level Analysis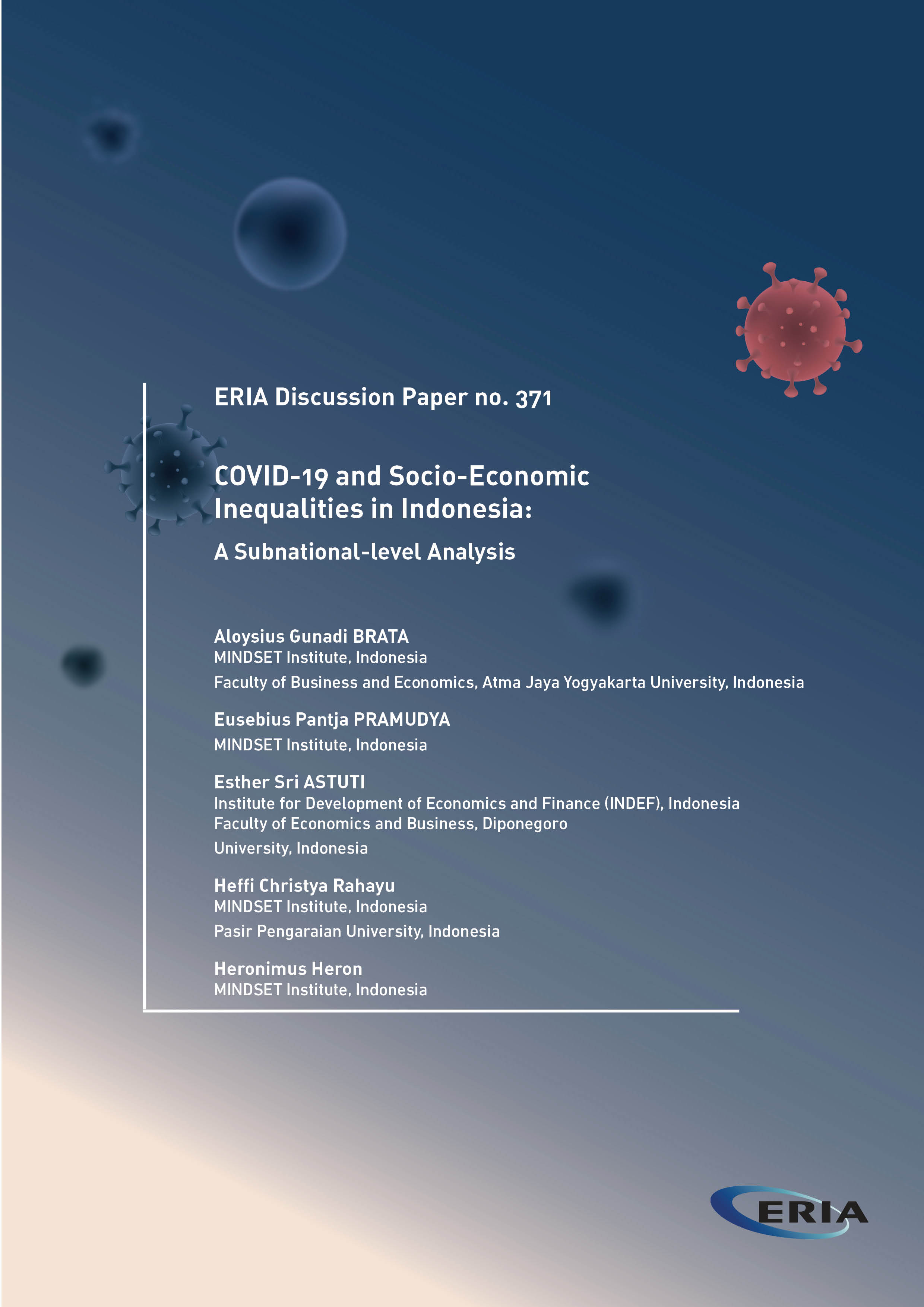 Tags:
COVID-19, Indonesia, inequality, Poverty
This study examines if COVID-19 has worsened socio-economic inequalities across provinces in Indonesia, and if it has affected the spatial disparity in provincial-level socio-economic indicators. Secondary provincial-level data are used from BPS for March 2015 to March 2020. Results indicate that provinces with more COVID-19 cases tend to have increased inequality in urban areas, but inequality in rural areas decreases, as measured by the Gini Index. Also, provinces with many COVID-19 cases tend to have a decrease in their poverty headcount ratios. Thus, COVID-19 may have various implications on the spatial inequality of the Gini Index and poverty headcount ratio.
This research was conducted as a part of the project 'ERIA Research on Covid-19' at the Economic Research Institute for ASEAN and East Asia (ERIA).
COVID-19 and Socio-Economic Inequalities in Indonesia: A Subnational-level Analysis